Supply Chain Risk Management
The New Warehouse: Part One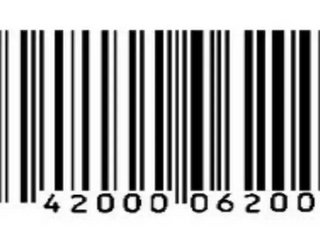 Written by: - Mark Hill, Vice President and General Manager, Avery Dennison RBIS Global Innovation and Solutions Development Its no secret that we live...
Written by: - Mark Hill, Vice President and General Manager, Avery Dennison RBIS Global Innovation and Solutions Development
It's no secret that we live in an extremely fast-paced and technology-driven world. We demand the most from everything we use and consume, so why shouldn't that apply to our retail shopping experience? The problem is most retailers still rely on outdated technology from the last century to manage their global apparel supply chain from source to the store floor, and it's just not up to the task.  The net result is the average retailers in-store accuracy is only 65-70% at the size/style/color SKU level, which is where customers buy. Every day, customers walk into stores planning to buy, but walk out empty-handed and disappointed because they can't find the items they wanted. Many then turn to competitors or online retailers for the purchase, perhaps never to return to that store again.
A large part of this problem comes from the limitations of barcode technology for item tracking and hard tags to prevent shrink. When barcode technology matured in the '80s, it represented a dramatic improvement in checkout productivity and gave new insights into what was being sold. However, barcode scans are only as accurate as the person operating the scanner to process checkout and returns, so they are prone to ongoing human errors. Barcodes don't provide any insights into manual restocking operations, and they were never designed to support rapid cycle counts. While hard tags may prevent some inventory loss from shoplifting, they provide limited data when shoplifting occurs. A sales associate may hear an alarm, but has no idea what was stolen, so the item isn't restocked. They also don't deter large amounts of theft by employees. Thus hard tags only address 43% of overall retail shrink. The combined human errors and losses drive inventory accuracy way below where it needs to be to deliver a great shopping experience and full profit potential.
The time has come for retailers to revolutionize the supply chain and deliver immediate, compelling ROI while dramatically improving the consumers shopping experience. RFID is a proven, ready-now technology that improves inventory accuracy and visibility, reducing out-of-stocks that frustrate customers and drive lost sales for retailers. Using a handheld RFID reader, one associate can complete inventory in a vertical retail store within just a few hours, yielding 99% or more inventory accuracy. This visibility allows retailers to replenish out-of-stock items and draw down excess inventory and ensure that items are available when customers are ready to buy.
Stay tuned tomorrow for Part Two!