Supply Chain Risk Management
New Warehouse Management System FAQs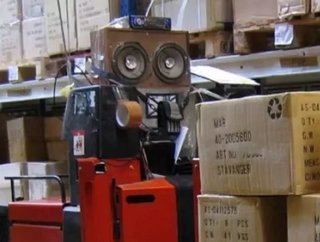 So, youre thinking about implementing a new warehouse management system. Whether youre finally taking your warehouse online, or are simply upgrading yo...
So, you're thinking about implementing a new warehouse management system. Whether you're finally taking your warehouse online, or are simply upgrading your current warehouse management system to this year's model, there are some things you should consider before making that proposal.
Is our company ready to take the leap to new warehouse technology?
If you're already thinking about implementing a new warehouse management system, then the answer to this question is probably "yes." But it could take some effort to convince management that the time is right, so developing a clear strategy for your new management system before you propose it is essential. According to Sage Software, "while most executives agree an accounting system is a must-have, the sentiment does not always apply to Warehouse Management Systems. You probably have to sell the idea of a new system to the rest of your senior management team. They may be skeptical about whether the investment is really necessary."
If your company is ready, the best way to prove it is with statistics. Consult with your warehouse team to identify current problems and how technology can help you solve them. Is your business lagging behind your competitors when it comes to order turnaround? You could be losing valuable time to searching or wrestling with outdated equipment. The cost of this inefficiency could far outweigh the cost of upgrading your warehouse management software or automatons. Numbers don't lie, so take thorough stock of your current warehouse output rate and be prepared to compare that to how much faster your supply chain could turn around with a fresh warehouse technology makeover.
How far do we want to take technology in our warehouse?
The range of technology available for warehouses today is staggering. Of course, you want your warehouse to be on the cutting edge, but understanding the right scale for your company can mean the difference between getting the warehouse management system you deserve and another quarter of waiting.
If your warehouse is fairly large-scale, you may be able to make the jump to a fully automated warehouse. Companies like Zappos have seen serious success with the little Kiva Systems robots that rule their warehouse floors. By bringing needed products straight to employees, rather than asking those employees to waste valuable hours and energy wandering the aisles in search of faceless boxes and SKUs, warehouses have been able to up their productivity rates exponentially.
Keep in mind, however, that technology comes at a price. If your warehouse is fairly small and you're not pumping out massive amounts of orders every day, going full-on robotic with an automated warehouse could cost your company more than they're worth – and the fact that they dance on command may not impress your CEO as much as you'd think. You may have to be willing to make some compromises, but even just new warehouse management software can make a huge improvement on your production, and as your business grows you can revisit the full scale robot arsenal in time.
Is the warehouse technology we want cost-effective?
When proposing a new warehouse management system, making it jibe with your company's budget is paramount. Will your investment pay off, or will you be paying for it later on?
The truth is that upgrading your management warehouse systems will ultimately save your company money. A faster turnaround time between orders and delivery will only heighten customer satisfaction, leading to more return orders, but good logistics goes far beyond that customer service alone. There are several ways in which a management warehouse system can reap a return on your investment – a modern and efficient warehouse management system can save you money everywhere, from a reduction in lost product due to shipping mistakes to a reduced need for live employees on the floor over time.
A strong warehouse management system keeps the supply chain flowing, which in turn benefits everyone involved. Now is the time for one of your own, if you only know how to broach the subject.