Supply Chain Risk Management
Nearshoring happening 'faster than expected', says Gartner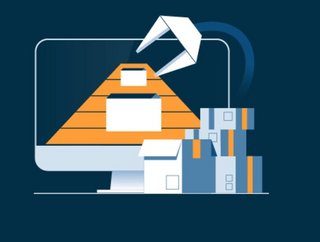 A Gartner report into US SMBs shows nearshoring is happening fast, with 88% of supply chain professionals at small and midsize businesses switching at least some of their suppliers to ones closer to home. Nearly half of those questioned said they intend to switch all of them.
A Gartner study shows that 88% of small to medium-sized enterprises have switched to suppliers closer to home, as they fight economic & operational turmoil
A Gartner report suggests that small-to-medium-sized businesses (SMBs) are shifting to nearby suppliers in the face of ongoing economic and operational problems.
Findings show that 88% of SMEs have switched, or plan to switch, at least some of their suppliers to ones closer to home.
The study has been published by Gartner-owned Capterra, a platform that connects businesses to the right technology.
The company surveyed 300 supply chain SME professionals in the US.
Key findings of the report include:
Nearshoring is happening fast: 88% of small and midsize supply chain professionals have plans to switch at least some of their suppliers to ones closer to the US. 45% plan to switch all of them.
The economy is top concern: 65% of SCM professionals say economic inflation is a top concern going into 2023. Lack of inventory (43%) and economic recession (42%) follow.
Tech investments are up: 90% report plans to increase or maintain their investment in emerging technologies. Software-based emerging tech, such as IoT and AI, are on the rise while hardware-based ones lag in adoption.
Seasonal forecasting reduces excess inventory concerns: 67% say their forecasting techniques have been successful the past 6 months leading to only 14% reporting excess inventory as a top concern going into 2023.
Cooperative procurement on the rise: 64% of SMB supply chains have joined or plan to join a group purchasing org (GPO) to help manage procurement costs and challenges.
Nearshoring happening 'faster than expected' - Gartner
The report's author is Olivia Montgomery, Associate Principal Supply Chain Analyst at Capterra.
She said: "The biggest surprise in the research is that nearshoring is happening much faster than predicted at small businesses.
"What's less surprising, but equally critical, is the shift we're seeing toward collaborative procurement. Supply chains are becoming less of a back-of-the-house 'secret recipe' and more like a joint collective where everyone benefits."
Last year, Montgomery was a special guest on the Supply Chain Digital show on LinkedIn, where she discussed the issue of greenwashing in supply chain.