Supply Chain Risk Management
Multi-echelon is the future of competitive supply chains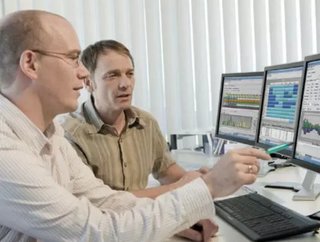 Karsten Horn, director of international sales for the inventory and supply chain division at INFORM Inventory management – the great balancing ac...
Karsten Horn, director of international sales for the inventory and supply chain division at INFORM
Inventory management – the great balancing act
In the current economy, businesses are constantly looking for ways to protect their profit margins. This leads to an inventory management high-wire act; on one hand, consumers demand maximum availability but on the other hand, storing high levels of stock increases costs.
Many businesses opt to store stock across central, regional and local distribution centres to help ensure item availability and offer quick delivery times to consumers. Various risks within supply chains, such as fluctuating demand, results in inventory managers holding safety stock to guarantee availability. However, by holding high levels of stock to protect the network from uncertainty, businesses often have a vast amount of redundant inventories which can have a major impact on the profit margin.
Businesses should not accept this loss of capital as part and parcel of the supply chain, especially when a more strategic approach to inventory management can reduce costs and therefore support competitiveness.
Multi-echelon optimisation
The multi-echelon approach is the best solution for maintaining cost-effective inventory management across multi-level supply chains. This method takes a bird's eye view of the entire network and optimises the total inventory, rather than looking at each warehouse as a separate entity.
Through considering the entire network, businesses can take into account varying levels of risk as well as warehouse costs to determine whether it is more cost-effective to store stock at the start of the supply chain or closer to the customer. By strategically shifting stock to the optimal location, businesses can reduce uncertainty and thus the requirement for safety stock.
Whereas the relationship between distribution levels is usually largely determined by rigid lead times, multi-echelon optimisation uses lead times as an adaptable variable that can be increased or decreased as required. While the network structure will remain unchanged, the connections between distribution levels become completely flexible. As a result, multi-echelon makes it possible to create and analyse a variety of inventory configurations in order to identify the optimal inventory situation.
At each level of the network there is normally a high requirement for availability as each node is under pressure to deliver to the next level on time. However, the requirement for availability is not constant at every level and thus there is potential for stock shifting.
For example, just imagine if your customer willingly extended the lead time, giving you more time to respond to the order. This would provide greater room to manoeuvre, reducing both uncertainty and the need for safety stock. A multi-echelon achieves similar results through reducing pressure on the supply chain.
By ensuring stock is in the most appropriate location, businesses can hold the minimum amount of stock while still guaranteeing maximum availability. Multi-echelon optimisation inventory can reduce inventory by up to 20 per cent, freeing up capital previously tied up in redundant stock.
In the complex, multi-channel supply chains of today, each customer has different needs. Therefore, flexibility within the network is more essential than ever. In using lead times as an adaptable variable rather than a restriction within the supply chain, multi-echelon makes it possible to create the optimal inventory situation. I believe the age of multi-echelon optimisation is upon us. Therefore it is imperative businesses take steps towards implementing this innovative concept in order maintain a competitive edge.