Supply Chain Risk Management
Monique Picou to deliver Supply Chain Forum keynote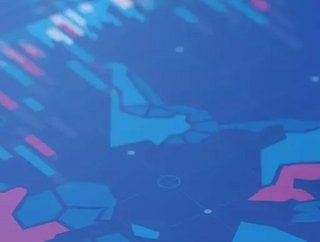 The former Sam's Club CSCO will share insight on this year's theme of Thriving Through Disruption - registration now open...
Monique Picou, the former CSCO and SVP of Walmart-owned wholesaler Sam's Club, has been announced as the keynote speaker for this year's Supply Chain Forum. 
Presented by University of Kentucky's Gatton College of Business and Economics, the two-day, free virtual event will take place 16-17 March - with registration now open. 
Picou, who recently joined Google as VP of Product, Technology Strategy, and Global Server Operations, will speak on the opening morning of the event with a headline presentation delving into this year's theme, Thriving Through Disruption. 
She will be joined throughout the two-day, free event by a host of other high profile speakers and industry experts, including Regina Lemgruber, VP of demand planning at Estée Lauder; Nirakio CEO Karin Bursa; and Gatton College's own Haoying Sun, Director of the Master of Science in Supply Chain Management programme at the college. 
Attendees will also hear from a panel of experts including Tim Engstrom of Essendant, Aimee Peacock of FLEXcon, and Lexmark's Billy Spears, moderated by Jake Barr, CEO of BlueWorld Supply Chain Consulting. 
Simon Sheather, dean of Gatton College, said:"Beyond the recent focus on global supply chain disruptions, more large and small businesses are making strategic supply chain investments to innovate and stay competitive." 
Alluding to this year's theme, the dean added: "There has never been a better time to thrive as supply chain professionals than right now."
Presentation of the seventh annual Commonwealth Supply Chain Innovation Award, sponsored by SAS Institute Inc., will coincide with the virtual programme. The award honours organisations that have demonstrated operational excellence in supply chain management, and this year's awards will also feature a supply chain hero.
To attend the event and gain insight from this year's line-up of speakers, register online before 14 March HERE.