Supply Chain Risk Management
Manhattan Associates: Margin erosion is turning the spotlight on the warehouse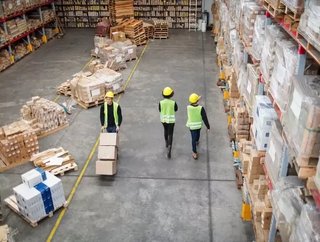 For retailers, consumer demand for faster, more visible ecommerce deliveries and spiraling returns are creating massive downward pressure on margins. Th...
For retailers, consumer demand for faster, more visible ecommerce deliveries and spiraling returns are creating massive downward pressure on margins. There is growing board level recognition that existing warehouse operations are simply not designed to support the challenges of omnichannel fulfilment. A highly automated warehouse is now essential if retailers are to satisfy rising customer expectation while remaining profitable.
Robotics are clearly set to play a key role in improving picking and packing processes; but automation is just part one of the equation. How can retailers create an efficient warehouse operation that supports both store and direct-to-customer fulfilment? What is the optimal balance between man and machine? From ensuring robotics and workers interact effectively with carefully honed 'co-bot' processes, to embracing order streaming to efficiently blend multichannel fulfilment, Craig Summers, UK Managing Director, Manhattan Associates explains how the next generation of warehouse operations will not only halt margin erosion but deliver new levels of retail profitability.
Multichannel Fulfilment Challenge
Over the past decade, retailers have made valiant attempts to fulfil customers' evolving expectations across multiple sales channels. But with returns spiking and demand for next day delivery now ubiquitous, current logistics processes are no longer adequate: the cost of fulfilment is driving margins down to untenable levels.
Despite the huge rise in ecommerce, few retailers would claim to have warehouse operations truly optimised to support current demands. These warehouses were designed to support fulfilment to store, leveraging the 'Wave' approach to efficiently pick and pack big batches of predictable demand. Adding large numbers of highly unpredictable, fast turnaround, individual customer orders into the mix creates a very different, very challenging warehouse environment. 
For many retailers, the only way to meet customer delivery pledges is to throw additional staff into the mix. But this is not a sustainable approach: with a tough economy, adding staff is unaffordable, eroding margins even further. With the highly publicised recruitment challenges, adding staff is often unachievable, especially during any short sale events. Additionally, the arms race in order cut-off time for Next Day fulfilment places further strain on the warehouse, leading to staffing up on expensive night shifts that only erode margins further. 
How can retailers optimise warehouse operations to support the new fulfilment demands? What is the best approach to cost effectively and efficiently manage both store and customer fulfilment to address the apparently inexorable margin erosion?
Next Generation Robotics
Automation and robotics are without doubt key areas of investigation in 2019, as retailers gain confidence in the growing maturity of the technology on offer. From autonomous mobile robots (AMRs) to sorting equipment, conveyors and automated storing and retrieval systems (ASRS), there are any number of options for streamlining operations. Certainly, the productivity benefits are compelling: a recent market survey conducted at IDC found that over 70% of the time, commercial service robotic technology delivered double-digit improvements to productivity, efficiency and capacity.
While not designed to replace people, the latest generation of AMRs offers new levels of sophistication, enabling retailers to seamlessly blend man and machine to optimise efficiency. For example, mobile robots with arms can perform picking; robotic arms can be used for sorting; while robots equipped with RFID readers can automate inventory management. 
The most notable step forward is that robotic technology is now designed to work with people, to collaborate with the human workforce throughout a warehouse environment. With sensors and vision, as well as artificial intelligence, robotic design includes a raft of safety features to enable effective and controlled human interaction.  This level of innovation opens the door to new 'co-bot' workflows that offer significant improvements in flexibility and productivity to further reduce warehouse costs and increase margin. 
SEE ALSO: 
Co-Bot Efficiency
With the ability to effectively combine man and machine throughout the warehouse, retailers have the opportunity to reconsider the most effective way a warehouse operation can handle the new demands created by a blended fulfilment model.  To fulfil multiple small orders, retailers have added new areas for product packing and dispatch, affecting the design of the warehouse operation. The way order picks are prioritised within a multichannel warehouse operation is also far more challenging and complex.
The Wave approach of bundling a number of orders into one batch that is picked over longer time scale – such as two hours – works brilliantly for store fulfilment. The Waveless model, in contrast, manages every order as a discrete allocation of work, enabling fast, responsive fulfilment for small, more urgent orders and it is ideal for direct-to-consumer order fulfilment. 
For warehouse operations now tasked with fulfilling these very diverse requirements, what is the optimal method for combining Wave and Waveless operations whilst still ensuring essential targets – such as hitting a courier pickup window – are prioritised? This is where order streaming is invaluable, providing a method for optimally processing orders of all types with simultaneous Wave and Waveless operations.
Using order streaming, a retailer can combine Wave and Waveless approaches to maximise both efficiency and staff/ robot utilisation, reducing costs and delivering greater product margin for both in-store and direct-to-consumer sales. As orders are fulfilled – by workers, machines or a combination of both - the use of machine learning creates a process of continual improvement. By harnessing 'time to pick' data, for example, the system gains a better understanding of task completion patterns, ensuring the right level of work is allocated to the right resource.  Essentially, the warehouse is in a process of continual improvement and optimisation, driving down costs and enabling retailers to incrementally address margin erosion.
Conclusion
As the profitability of the ecommerce model comes under ever greater scrutiny, it is the way in which retailers approach the warehouse in 2019 that could separate the winners and losers.  Automation technologies, including robotics, are incredibly exciting, offering significant opportunities for improvement and efficiency gain. But these technologies cannot be deployed in isolation. Creating seamless co-bot workflows will maximise the value of automation, enabling retailers to do more with less in the warehouse; but the environment must also be optimised to support the continually evolving blended fulfilment requirement.
By creating a warehouse environment where increasingly sophisticated robotics and automation can operate seamlessly and effectively with humans, whilst continuously learning to drive further efficiency and improvement, retailers will be able to fulfil ever rising customer expectations without compromising profitability.