Supply Chain Risk Management
Leverage your supply chain in the social commerce boom
By Sian Hopwood, SVP B2B Operations, BluJay Solutions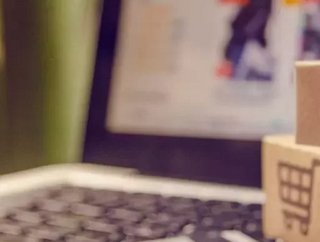 As the lockdowns draw to a close across the world, consumers' recent international reliance on online orders is changing the game for the e-commerce...
Many of today's social media users are embracing new features which allow them to order directly through Instagram, Facebook, Pinterest and more. Around half of British businesses are already catering to this new trend in social commerce, according to PayPal. But, as social media habits stick post-lockdown, many more retailers may need to make the shift, or else risk losing the custom of migrating shoppers.
How does social commerce work? In recent years, social media has expanded from being a means just for engaging with friends to a place where brands also engage their customer bases. Through highly detailed analytics, social media platforms are now using what they know about customers to transform their previous browsing habits into new seamless shopping experiences. Implementing features like 'buy' and 'checkout' functions, social media platforms are enabling brands to sell products right there in our feeds. As brands find the best ways to join these circles of conversation, they are seeing social commerce sales start to rise and need to integrate social platform software and APIs into their existing supply chain infrastructure.
However, retailers must be able to live up to new customer expectations. Shoppers that can purchase items with the click of a button often expect delivery to be equally speedy. This instantaneous service demands modernisation in the supply chain, to accelerate processes and meet demand. BluJay's market research shows that 61% of supply chain professionals believe the main driver for supply chain innovation is delivering an enhanced customer experience. Supply chains which fail to adapt to modern consumer behaviour and the demands it places on supply chains will find themselves struggling to compete.
Rapidly changing retail habits 
Consumer attitudes and preferences have changed dramatically over the past five years. Alongside advancements in mobile technology, consumers have embraced immediate communication and now expect instant customer service. UK businesses have a huge opportunity to capitalise upon the impending boom, with 8.4m British consumers already shopping via social media. With a fifth of those already taking part in social commerce weekly, this proportion looks set to rise, along with the average monthly spend of £71. 
Consumers are seeking new ways to engage with brands using technology, with younger generations leading the social commerce charge. According to the Global Web Index report, the adoption of social commerce is particularly high among Generation Z and Millennials, with 60 per cent more inclined to make a purchase on a social platform when given the opportunity. Buy now, pay later schemes like Klarna also give customers even easier ways to purchase products at a time of their choosing. 
Deliver with confidence 
Social commerce is about offering a fast, easy and frictionless end-to-end experience. Unfortunately, one of the less considered components of this revolution is how supply chains need to evolve to meet the expectation for seamless, speedy delivery. The challenge for freight, transportation and distribution companies is fulfilling orders placed via social media efficiently, competitively and conveniently. This is imperative as it only takes one bad experience for a customer to look elsewhere.  
So, how can these businesses keep pace with socially minded consumers, given the speed at which purchases can now be made? Today, shoppers expect brands to be 'always on' and provide real-time product information, such as whether a product is available in a particular store and delivery time frames. But to do this requires two things: visibility into inventory levels and the ability to communicate real-time information to partners, suppliers and customers alike. Brands will be looking to freight, transportation and distribution companies to provide the visibility demanded by customers, making visibility solutions vital for shippers. 
Satisfying speedy delivery expectations with AO.com
Freight, transportation and distribution companies will also struggle to meet customer expectations in the age of social commerce without the support of a wider network. For retailer AO.com, the expansion of its supply chain operations and delivery support for its vast and growing product range meant disruptive change. A focus on improving last-mile delivery would benefit both its business model and foster good customer relationships. 
In order to capitalise upon the market and take the business to the next stage of growth, AO.com chose to join logistics specialist BluJay Solutions' DropShip network. Streamlining AO.com's transactional processes, the drop shipping solution helped maintain a reputation for delivering on time, highly valued by customers. At the same time, AO.com was able to join BluJay's Commerce suite, join a Global Trade Network of logistics firms and the hundreds of suppliers also in the DropShip networks to expand. 
Networks provide a base from which flexibility, scalability and operational creativity can be born. In the case of brands experiencing surges in sales as a result of social media posts, with a network, workflows can easily be adjusted to optimise the supply chain, or 3PLs combined with drop shipping called on to meet demand. It's a balancing act to ensure the orders get fulfilled on time, yet if a delay was to occur, their transport counterparts can offer ad-hoc services, such as overnight delivery, to meet their requirements. 
Adapt now for the future 
The lockdown has already had a huge effect on our habits – we are taking more exercise and eating more healthily, as well as learning to communicate via video call. It may be a catalyst for permanent changes to our lifestyles. This, alongside the introduction of 5G and the continued upward trend for online social buying, indicates that social commerce is on the brink of snowballing.  
Socially-minded shoppers are inspiring change across the whole of the online retail sector. Retailers and their supply chains must be equipped for meeting new customer expectations now and in the future. It is crucial that supply chains start to now consider whether they are equipped to compete in this evolving retail landscape.