Supply Chain Risk Management
Large EU businesses face tough new supply chain regulations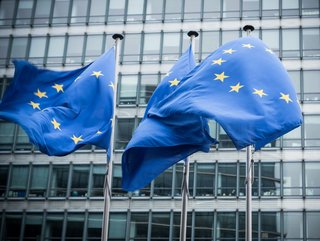 EU proposed new law on supply chain sustainability will force stringent human rights and sustainability due diligence requirements on large businesses
Businesses based in the EU will face stringent supply chain due diligence requirements under a proposed new law.
Under a EU 'Just and Sustainable Economy' directive large companies will be required to identify actual and potential human rights and environmental impacts in their operations and value chains and prevent or mitigate them. They will also need to establish complaints procedures and publicly communicate on due diligence.
Under the directive, administrative authorities appointed by EU member states will be responsible for supervising the rules, with the power to impose fines, while victims will be able to take legal action for damages.
The law will apply to EU companies that have a minimum of 500 employees and global turnover of at least €150m. Other EU companies operating in "high impact sectors" - with more than 250 employees and global turnover of at least €40m - will be subject to the law two years after larger bsuinesses in the first group. The law will also apply to non-EU firms with turnover generated in the EU in alignment with the first two groups. Larger companies will also need to ensure their business strategy is compatible with limiting global warming to 1.5C.
EU supply chain due diligence directive
The move by the European Commission (EC) follows action to introduce due diligence laws in Germany, France and Switzerland.
Didier Reynders, commissioner for justice, said: "This proposal is a real game-changer in the way companies operate their business activities throughout their global supply chain.
"With these rules, we want to stand up for human rights and lead the green transition. We can no longer turn a blind eye on what happens down our value chains. We need a shift in our economic model.
"The momentum in the market has been building in support of this initiative, with consumers pushing for more sustainable products. I am confident that many business leaders will support this cause."
Vera Journova, commissioner for values and transparency, said: "This law will project European values on the value chains, and will do so in a fair and proportionate way."
The proposals will now go to the the European Parliament and the European Council for approval.