Supply Chain Risk Management
Kinaxis Event: 'Big Ideas in Supply Chain'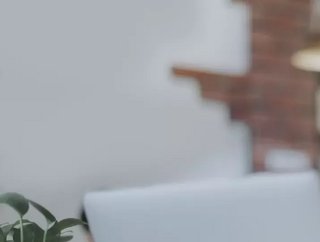 Don't miss out on registering for Kinaxis' 'Big Ideas in Supply Chain' virtual summit
Navigate Your Future!
Today's supply chains face growing volatility and uncertainties that demand quick actions in response.
Driven to deliver agility to make fast and confident decisions across integrated business planning and the digital supply chain, Kinaxis is bringing back its autumn edition of its 'Big Ideas in Supply Chain' summit.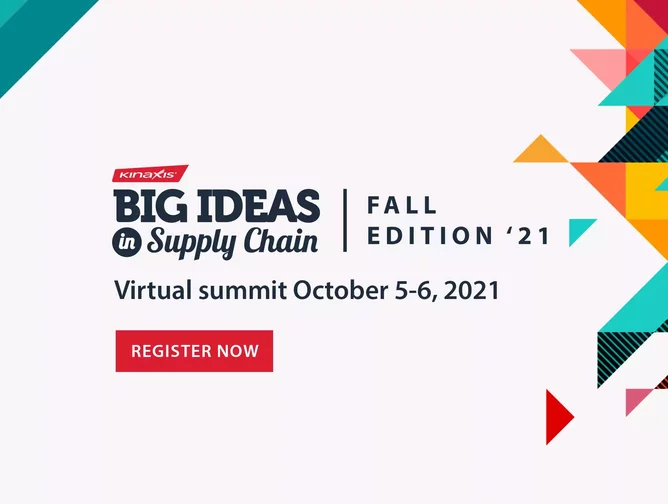 Brought to those attending virtually this year for two days - October 5 - 6, 2021 - this must-attend event for supply chain leaders is the perfect opportunity to expand your knowledge by tuning in to the latest supply chain experts and thought leaders discussing real-world scenarios, demos and lessons learned. 
The event provides attendees with the opportunity to connect with experts and peers, gaining insight from a vibrant community, as well as learning ways to streamline planning and processes by gaining deeper insight into supply chains and how to improve agility. 
The Agenda
At the two day event, the likes of Cisco Systems, Microsoft, Schneider Electric and Cranfield University will teach attendees how to overcome today's most pressing supply chain challenges, and navigate to a successful future.
Day One: October 5, 2021
On the first day, leading executives from the supply chain industry will discuss:
Navigating your supply chain journey now, while planning for tomorrow

Lighting the way and leading the pack in supply chain innovation: Schneider Electric's autonomous planning journey

From theory to practice and back: A new perspective on the future of supply chain

Manage day-to-day and during disruptions with advanced planning

How supply chain sustainability is critical to a greener future

Atomic Habits: How to get 1% better every day
Day Two: October 6, 2021
On day two, leading executives in the supply chain industry are invited to participate in peer-to-peer roundtables discussing:
Supply chain's sustainable future: Less talk, more results 

Overcoming implementation barriers to deliver results faster

People first: Humanising the digital future 

Anticipating how changes in demand impact supply chain

Using scenario planning to make supply chains most impactful
Meet the Featured Keynote Speakers
Olivier Reden
Olivier Reden is the current Vice President of Global Sales, Inventory, and Operations Planning at Schneider Electric. He is responsible for leading the demand and supply planning across the entire supply chain network.
Kevin O'Marah 
Kevin O'Marah is a supply chain technology evangelist. He created Gartner's Supply Chain Top 25 and is the author of 'Supply Chain Saves the World'.
James Clear
James Clear is renowned for speaking about personal development. His particular focus includes habits, decision-making, and continuous improvement. He is also the New York Times best-selling author of 'Atomic Habits'.
To register for Kinaxis's 'Big Ideas in Supply Chain' virtual summit, click here.