Supply Chain Risk Management
Keeping ports secure against modern dangers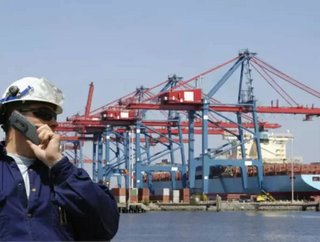 By Amy Morin Port security has become a complicated issue in todays world. Terrorist attacks over the past decade have shown the importance of securing...
By Amy Morin
Port security has become a complicated issue in today's world. Terrorist attacks over the past decade have shown the importance of securing major ports.
However, the logistics and costs involved in ensuring the safety of ports have certainly made port security a major problem.
The role of ports in today's world
Ports play an integral role in global economics. The United States has more than 300 sea and river ports and there are more than 700 worldwide ports that ship to the United States.
Security at the ports has been a widely debated topic with large cargo clearly making for a great target for a vast array of terrorist attacks.
Despite the potential terrorist threats though, port security has proven to be a difficult issue.
While some government officials have stated it is nearly impossible to secure the ports, others have said the consequences of not securing the ports could be disastrous.
Security measures
One of the major complications with port security is that it requires the combined efforts of many agencies.
The Coast Guard and U.S. Customs and Border Protection handle port security in the United States while local law enforcement and the FBI also play a role in protecting them.
Increased security measures require vessels to give 96 hours of notice prior to arriving at any U.S. port and there are also special rules for any vessels carrying potentially dangerous cargo.
Protection zones became another increased security measure with vessels required to stay clear of Navy ships. There are also protection zones around facilities, such as nuclear power plants, which could be potential targets.
Additionally, each port also has extra rules and security measures specific to that port.
Financial impact
The cost of inspecting all of the cargo that arrives in ports is very high. Also, the delay caused by inspecting all of the cargo is very costly.
However, proponents of increased security report that a terrorist attack would be more costly. Closing down a port, even for a few days, could cost the economy much more than preventing an attack.
When ports on the west coast of the United States closed due to labor-management disputes, it cost the United States a billion dollars a day, according to the book, "Port and Maritime Security: Background and Issues."  Proponents of increased security notes that a terrorist attack could shut down a major port for much longer, however.
Congress had passed a bill that stated all cargo must be scanned prior to leaving their ports and entering the United States but, currently, only containers that are viewed as "high-risk" are being screened.
In May of 2012, Janet Napolitano, the secretary of Homeland Security, informed Congress that she was extending the timeline for screening cargo at foreign ports because the process was so costly. She estimated the cost to implement scanning devices at foreign ports at $16 billion. The bottom line - port security is an international issue that raises much concern.
High costs and cumbersome labour certainly pose problems; however, potential security risks could be disastrous to the global supply chain.
Amy Morin writes about psychology, business and products such as jogging strollers.