Supply Chain Risk Management
Kearney and Aera team on risk and agility solution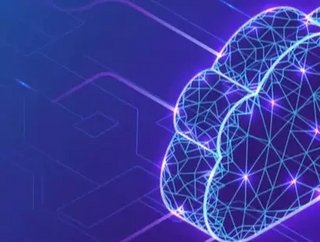 Collaboration on automation solution will bolster supply chain resiliency and ability to react to a market in flux...
Global consultancy Kearney has entered into a strategic alliance with Aera Technology to provide cloud-based solutions to improve resilience and agility in supply chains. 
Under the new collaboration, Kearney will integrate its Sense and Pivot supply chain management system into Aera's Cognitive Operating System. The combined capabilities will give organisations greater visibility of demand volatility and the ability to react more rapidly to unpredictable operating environments. 
Kearney says it "enables a near real-time view of the market, improved cross-functional collaboration, and the ability to offer intelligent trade-off decisions between cost, service, and working capital".
Building resilience and agility 
The partnership will help CSCO's and other supply chain professionals overcome the two biggest hurdles facing the sector in the coming years: resilience and agility. Recent findings by the consultancy identified that businesses aiming to strengthen their supply chains for a post-pandemic landscape will prioritise the ability to rapidly adapt to emerging situations - a hard-learned lesson for many during the pandemic - and better mitigate risk. Risk management will be a more pressing concern for organisations operating in healthcare, and other complex value chains in industry, manufacturing and automotive.
"Our partnership with Aera Technology will mean that companies can achieve this goal by anticipating disruptions more effectively and implementing contingency plans with ease," adds Suketu Gandhi, partner in the Digital Transformation practice at Kearney. In doing so, businesses will be better equipped to balance cost and resiliency while maintaining high levels of service. 
Turning data into decisions
Aera's Cognitive Operating System autonomously orchestrates operations that necessity immediate action. It takes vast data sets, monitors and assesses in real-time, and implements optimal decisions instantly and automatically. Implementing cognitive and intelligent automation systems has become key in gaining an edge and reacting to flux. 
"We've worked with the world's largest organizations to demonstrate the value of cognitive automation at scale," says Frederic Laluyaux, CEO, Aera Technology. "By integrating Kearney's supply chain capabilities with Aera's proven Cognitive Operating System, we are excited to extend this to an even wider range of companies with our strategic partnership with Kearney. Kearney's incredible leadership, breadth, and depth of expertise and experience will accelerate time to value of cognitive automation in the supply chain and beyond."