Supply Chain Risk Management
Ivalua Recognised As One of Forrester's Top Leaders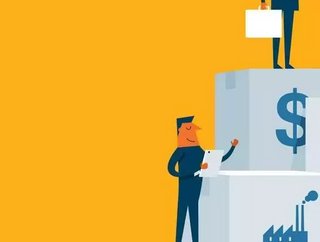 Ivalua Recognised In The Forrester Wave™: Supplier Risk & Performance Management Platforms, Q3 2020...
Now more than ever before, it is crucial that supplier information, risk management, and performance is not only well understood, but plays a critical role in the continuity of business.
explores and analyses 10 of the most significant and important providers in the current market, and has recognised Ivalua as a leader in yet another Forrester Wave. Ivalua has now been noted as a leader in Source-to-Contract Suites, eProcurement Platforms, and is amongst Gartner's Magic Quadrant of leaders for Procure-to-Pay Suites also.
According to the Forrester report, Ivalua has successfully scored in the top two leaders for the current offering category, and is amongst the top five for the strategy section too. Its SRPM suite helps it to offer a broad, rich range of solutions in its Supply Value Management (SVM) suite.
With prescriptive abilities in available for less mature organisations, and the fact that it's well-suited and compatible with larger, more complex and mature organisations, requiring enterprise-grade platforms that can be tailor-made to met needs, the Ivalua solutions are accessible and usable for all.
In 2019, SRPM products grew by 15%, with chief procurement officers (CPOs) working to replace older, less traditional and ineffective systems with more modern products, less complex and more comprehensive, built for purpose.
Specialist third-party risk management (TPRM) solutions, or modules that reside within a wider SVM suite of solutions, have also been adopted by CPOs as they look to not only simplify, but accelerate operations to the next level.
Ineffective, outdated and inefficient manual processes, typically based on emails, spreadsheets and other tedious methods of working, have also been replaced in the last few years, with the advent of new technologies sweeping through the industry. The need for improved processes, especially those driven by technology and, in many cases, automation, has only been highlighted in the months that have passed since the COVID-19 pandemic broke out in Wuhan, China.
Too much dependency is placed on suppliers, whilst the types of risk and sources of data continue to grow. For this reason, CPOs have been looking elsewhere to manage their supply chains and the processes that take place within them. Improved SRPM products, such as Ivalua's, have been crucial to supply chain networks as they work to improve, both before, during, and after the coronavirus pandemic.