Supply Chain Risk Management
IOM and APICS: A partnership of opportunity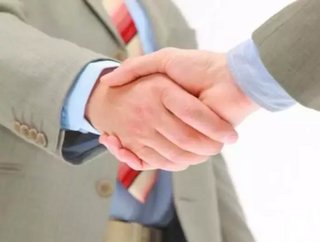 By Catherine Chetwynd Professionals who work in operations and supply chain management are to benefit from a new partnership between UK body Institu...
By Catherine Chetwynd
Professionals who work in operations and supply chain management are to benefit from a new partnership between UK body Institute of Operations Management (IOM) and its American equivalent APICS, The Association for Operations Management.
The alliance will give IOM members greater access to APICS's international qualifications and membership services, including meetings, conferences and other networking opportunities, both in the UK and the US.
"It took six months in negotiations to get through the process for us to become an APICS International Associate in Great Britain," says Qualifications Manager for the IOM Neil Villiers. "It will increase the availability of educational options and make available multi-national qualifications to members. This is particularly valuable to multi-national companies because the IOM qualification is rather UK-centric.
"We have had a large number of enquiries about APICS as members find they have someone closer to home they can speak to. They are getting networks they can talk to in local areas and the alliance also creates opportunities for knowledge sharing worldwide," he says.
The IOM qualifications will continue to be specific to the UK market and APICS will still provide international qualifications. IOM students can benefit from a global view through APICS courses and members will now get greater support in achieving joint membership of the IOM and APICS.
BROADENING HORIZONS
Member of IOM Catherine Milner works in inventory and business process re-design for consultancy Inventory Matters. She sees the new partnership as a good thing.
"The relationship between IOM and APICS certainly gives [individual] and corporate members opportunities to look at inventory, control and operations management with a more international feel. On a basic level, they have the opportunity to become qualified through the APICS and IOM route, which gives a lot of flexibility in gaining a qualification. "But it is also more wide sweeping for members and allows us to keep our horizons as broad as possible. This is a good thing, as so many companies have become truly global and having just a UK perspective is ignoring the wider environment," she says.
"Members need to consider everything from a global perspective – including our knowledge bank, which is a hugely important resource for the IOM – otherwise they are operating with blinkers."
Other chapters are already doing this and approaching Great Britain. "We have links with Production and Inventory Control South Africa and, as a result, we have already been contacted from elsewhere in Africa about creating a relationship with IOM," says Milner.
Conversely, APICS members will benefit from a closer relationship with Great Britain. "Our two organisations have been working in strategic partnership on a number of certification and education programmes for a while and we are focused on the same membership functions in manufacturing and the supply chain," says Chief Executive Officer of APICS Abe Eshkenazi. "We [the IOM and APICS] are well aligned in terms of target market and the body of knowledge and membership we serve."
COMPETITIVE ADVANTAGE
APICS had been using its partner in Ireland to address its needs in Great Britain. "But we felt it was more important to have an existing relationship with an organisation with a solid reputation in Great Britain," he says. "Our three pillars are membership, education and certification, and we wanted to have that mirrored in Great Britain.
"Our certification is international and our international exam takers already outnumber the US test takers; but the relationship with the IOM aligns some of our programmes with those of the IOM to cover areas we are not addressing," he says. "It is an expansion of what we are doing already. The alliance provides an opportunity to expand the membership database. We have the largest number of supply chain professionals in the world, the deepest pool of talent, and this provides a competitive advantage for individuals in information and resources for best practice and benchmarking."
Response from The Chartered Institute of Purchasing and Supply (CIPS) recognises this. "We believe this is a good initiative for IOM and APICS. CIPS has members in 150 countries across the world, so we recognise the importance of UK standards being internationally transferable," says spokeswoman Liz Lees.
The relationship between IOM and APICS is not new. IOM started life in 1963 as two chapters of the then American Production and Inventory Control Society (APICS). In 1975, it declared independence as the British Production and Inventory Control Society (BPICS) and changed its name to The Institute of Operations Management in 1996. So the alliance with APICS simply reinforces and brings into the 21st century historical links.
INTERNATIONAL QUALIFICATIONS
The new relationship is already reaping benefits for members of the IOM. Villiers attended the APICS conference in the US in September. "At the conference, over half the students were international rather than from North America and we will increase that international perspective from Great Britain," he says.
APICS's two qualifications are CPIM, Certified in Production and Inventory Management; and CSCP, Certified Supply Chain Professional. CPIM is an employee development qualification aimed at those who want to improve their professional education and job satisfaction and increase their chances of promotion. CSCP is aimed at established professionals looking for a higher level qualification. And the qualifications are valid for all industries. "The application of the body of knowledge does not change, whether for health companies, retail or manufacturing," says Eshkenazi. "The function is the same for inventory planning or demand management [in any sector] but what changes are the terms underlying the processes."
"We are looking at our convention next July and joint opportunities for the IOM and APICS," says Villiers, who pursued some of these at the APICS conference when he met the President of the Indiana Chapter James Tilton. Tilton works for Rolls-Royce and was looking for opportunities for the two parties to work together. "And there is an aspiration that we will end up visiting America, with plans for Indiana – although other chapters are also interested. But it is early days yet and we are taking small steps first."