Supply Chain Risk Management
Inflation 'is an opportunity for supply chain resilience'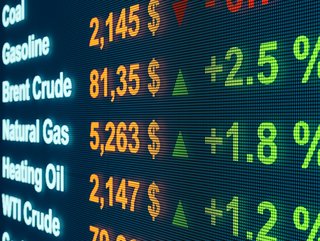 Accenture says supply chain resilience is the only long-term solution to the skyrocketing price of commodities such as oil, gas and wheat, and to services such as transportation.
Accenture's Europe Lead on Supply Chain, Pierre-François Kaltenbach, says firms need supply resilience, not just short-term responses to inflation
Professional services giant Accenture is urging supply chain leaders to view rampant inflation as an opportunity to gain competitive advantage.
Pierre-François Kaltenbach is Europe Lead on Strategy & Consulting, Supply Chain & Operations, with Accenture.
Kaltenbach says that, for the first time in decades, inflation has become a challenge "for almost all companies around the world, and specifically in Europe".
He points out that the skyrocketing price of commodities such as oil, gas, wheat and services like transportation, is disruptive "not only for the entire economy but also for certain industries".
Agriculture & food sectors badly hit by inflation
As an example, Kaltenbach cites Yara, a Norwegian fertiliser company and industry leader, that curtailed operations at two of its facilities due to the price of natural gas.
He says that many food and beverage companies are also facing huge increases in costs, as a result of double-digit increases of agricultural commodity prices.
Kaltenbach goes on to reference additional price pressure from so-called 'greenflation'.
He says: "As the world moves to electrify everything, from heating to driving, the commodities needed to power the green transition are in greater demand and are therefore getting more expensive."
The best response to disruption and inflation, he says, is to build resilient supply chains. In conjunction with MIT, Accenture has developed a Resilience Test to assess client supply chains.
Kaltenbach concedes that resilience does require investment but says the cost is "definitely worth it in the context of high inflation", adding that inflation "should not be seen as a threat but as a strategic opportunity to create a competitive advantage".
Kaltenbach says that in the short term, supply chain managers can take quick action on counteracting inflation with a detailed assessment on their contractual exposure. He also advises them to source lower-cost suppliers, but stresses that beyond such immediate measures, organisations should seek to increase long-term supply chain resilience.
Resilient supply chains 'visible & flexible' - Accenture
He says resilient supply chains provide businesses with "three critical capabilities – visibility, predictability and flexibility".
Kaltenbach explains: "Setting up a control tower helps you get the information you need in minutes, versus hours and days. A control tower can provide you with end-to-end visibility of your supply chain, down to tier 3 suppliers. This means you can identify and address supply issues before they become shortages."
On predictability he advises setting up a digital twin, to simulate supply chain performance across "various inflation and volatility scenarios".
Regarding flexibility Kaltenbach says: "Identify dual suppliers, develop alternative logistical networks and create alternative designs for your products to help you adapt more quickly.
"For example, food manufacturers might consider creating flexible recipes that would allow producers to switch from liquid milk to milk powder at the point of need depending on price variation."