Supply Chain Risk Management
IMF Lowers Economic Growth Citing Supply Chain Disruption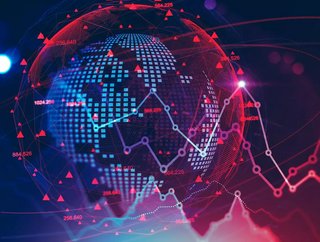 The International Monetary Fund slashed global growth projections and raised outlook for inflation risk if supply chain disruptions persist into 2022
The International Monetary Fund has slashed growth projections for the global economy, citing supply chain disruption and international healthcare reverberations from the pandemic. 
In its most recent World Economic Outlook report, titled Recovery During a Pandemic, Health Concerns, Supply Disruptions and Price Pressures, the IMF forecast global economy growth of 5.9% in 2021 (0.1% lower than projected in July) with 2022 holding steady at 4.9%. 
IMF economists said the revision reflected "a downgrade in advanced economies - in part due to supply disruptions", and "worsening pandemic dynamics" in low-income developing countries. 
The report also considered shortages and other supply-demand dynamics that impacted the flow of key manufacturing components, such as semiconductor chips, as well as core shipping assets including shipping containers which "became highly distorted during the pandemic, leaving many stranded off their usual routes". Such supply bottlenecks are key contributors to the risk of inflation, and the uncertainty that surrounds it. 
In a foreword to the report, Gita Gopinath, Economic Counsellor and Director of Research, wrote: "Pandemic outbreaks in critical links of global supply chains have resulted in longer-than-expected supply disruptions, further feeding inflation in many countries."
"Rising commodity prices and supply chain bottlenecks are putting upward pressure on headline inflation rates," the report adds. "Moreover, the unprecedented nature of the current recovery has raised questions about how long supply will take to catch up with accelerating demand. These uncertainties are fuelling worries that inflation could persistently overshoot central bank targets and de-anchor expectations, leading to a self-fulfilling inflation spiral."
Inflation levels are expected to return to pre-pandemic levels sometime in 2022, the IMF concluded, but supply chain disruption must improve if it is to do so. 
JPMorgan Chase CEO says Disruption "Will Not Be an Issue Next Year"
Earlier this week, Jamie Dimon, CEO JPMorgan Chase, said supply chain issues will settle down in the new year and the US economy will recover from the current issues of port bottlenecks and shortages. Speaking at an Institute of International Finance conference, he recognised that while COVID-19 related issues continued to hamper the sector, the situation would be resolved in the coming months. 
"I should never do this, but I'll make a forecast," Dimon said. "This will not be an issue next year at all. This is the worst part of it. I think great market systems will adjust for it like companies have."
He added that the economy would be propped up by consumer spend on "other stuff" rather than cars, and more cash flowing through domestic tourism as international travel remains restricted.