Supply Chain Risk Management
IKEA foray into Middle East with distribution hub at Dubai World Central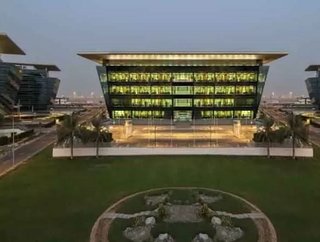 Follow @SamJermy and @SupplyChainD on Twitter.In one of the largest logistics projects ever in the Dubai region,Dubai World Centralhas welcomedIKEAGroup...
Follow @SamJermy and @SupplyChainD on Twitter.
In one of the largest logistics projects ever in the Dubai region, Dubai World Central has welcomed IKEA Group's regional distribution centre into its Logistics District as the company continues to expand its retail operations in the GCC.
Rashid Bu'qaraa, Chief Operating Officer of Dubai World Central, said: "It is only fitting that a venture of such significance and proportion happens in DWC. We are more than a gateway to the MENASA region - we are a gateway to the world.
"Being selected as the future logistics platform for global companies such as IKEA and partnering with experienced developers such as GRDI is how we plan to step into the future."
This is IKEA Group's first direct investment in the region. Scheduled for completion in September 2015, the centre will initially employ 230 people and have the capacity to handle 50,000 twenty-foot equivalent containers (TEUs) per year, increasing to 70,000 TEUs per year within three years. The new distribution centre in DWC will enable IKEA to deliver fast-moving products more efficiently to stores across the GCC, cutting distribution costs as well as shipment times.
DWC has a unique multimodal platform with a highly integrated and an efficient sea, road and air network. Its unmatched speed, connectivity and flexibility in logistics are a major advantage. With its ability to move passengers and freight seamlessly through its logistics corridor, it is the only place in the world that allows goods to be transported from sea to land to air in less than one hour.
The first of its kind at DWC, this build-to-suit facility is being developed through a joint venture between DWC and Gulf Resources Development & Investment (GRDI), a real estate development and investment company that provides property solutions for global firms in Europe, Africa, the Middle East and Asia Pacific.
Jim Osborne, Chief Operating Officer, GRDI, said: "We are delighted to be working on this major project in a joint venture with DWC. Our active involvement in building one of the largest distribution centres in Dubai fully demonstrates our strength in developing such large-scale ventures.
"All initial planning has been completed. We will bring to this partnership our expertise and experience in modern, state-of-the-art property developments to exceed both DWC and IKEA Group's expectations."
Dubai World Central (DWC) is a strategic initiative of the government of Dubai enabling the emirate to become the leading international trade and commercial centre, helping to propel the economic development of Dubai in the future.
For more information on Dubai World Central, please visit: http://www.dwc.ae/