Supply Chain Risk Management
How a new breed of warehouse is fuelling eCommerce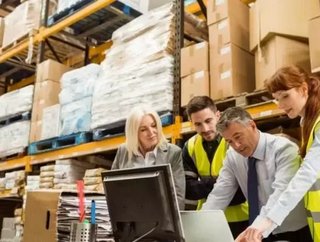 Traditional warehouses — large buildings sitting in affordable rural areas along popular shipping routes — have been replaced by new breeds...
Traditional warehouses — large buildings sitting in affordable rural areas along popular shipping routes — have been replaced by new breeds of fulfillment centers. Retailers' warehouse strategies are changing dramatically and becoming a more critical piece of the ecommerce landscape — from how the geographic location of each warehouse is chosen to how products are documented and placed in a warehouse's inventory. These logistical innovations are allowing retailers to stay competitive and offer shipping options that keep their customers happy.
From retail powerhouses to small businesses, companies are using fresh warehouse tactics to fuel their ecommerce success.
Walmart Uses Drones in the Warehouse
In a recent demonstration, Walmart suggested it may soon be using drones in at least one of its distribution centers to inspect labels and inventory, a process that now takes employees about a month to complete with handheld scanners. Currently, Walmart uses a mix of supercenters and distribution centers to fulfill orders placed online.
This new venture with drones comes at a great time, as Walmart recently rolled out its new two-day subscription shipping service, Walmart ShippingPass. The service also offers free returns online and in-store. With more orders and returns bound to be made by subscribers of ShippingPass, speeding up the logistics process with warehouse drones will help the Walmart operations staff keep up with the imminent increased demand.
Target Transforms Storefronts into Warehouse Space
It's no secret that brick-and-mortar stores are struggling to stay relevant. But companies like Target are now pushing past its brick-and-mortar roots by converting some of its storefront space to mimic warehouses in order to increase sales and adapt to the changing needs of the consumer. Target fulfilled 30 percent of its online orders from stores in Q4 as well as netting a record number of online customers who picked up their orders in person over the holiday season.
Although many retailers are still trying to strike the right ratio of inventory on store shelves vs. warehouse shelves, the proof for this strategy is in the pudding. Online sales for Target in Q4 jumped 34 percent, beating even the formidable Amazon — which had its biggest holiday shopping season ever and grew 26 percent in net sales. Target and other retailers will continue to adjust where products are kept as they diligently monitor where the demand originates.
Traditional retail is adjusting to the different expectations of consumers, changing their entire supply chain and points of sale to allow the consumer to have an excellent experience whether they buy in-store, online or via a catalogue. Customers can also choose whether they pick the goods up in-person or get them shipped with traditional methods, even within a couple of hours.
Amazon Builds Urban Warehouses
From 2013 to 2016, Amazon has opened roughly 33 of its 78 "traditional" warehouses in the U.S., according to estimates from MWPVL. On the other hand, Amazon opened 60 Prime Now hubs and fresh delivery stations in that same time frame. Prime Now hubs, according to MWPVL, are fulfillment centers built in dense urban areas that are filled with only the bestselling items for that particular metro area. These Prime Now hubs cater to customers who want one- and two-hour delivery timeframes.
Amazon is also experimenting with a third type of warehouse — the "sortation center." Amazon sends small parcels to these facilities so it can rely less on FedEx and UPS and more on the U.S. Postal Service. Amazon employees sort and ship these packages to individual post offices since USPS is able to deliver small, lightweight packages for much less than private couriers. Amazon's mix of all three types of warehouses will allow it to experiment in order to figure out the most efficient way to reduce the costs of shipping.
SMBs Use Predictive Data to Pinpoint New Warehouse Locations
Even small and medium-sized businesses are optimizing their warehouses in order to improve delivery times. For example, shipping software provider Endicia is working on using customer data and predictive analysis to guide the business decisions of small online retailers (its customers) in order to improve delivery for the end-consumer.
Predictive technology allows small businesses to meet consumer expectations and stand toe-to-toe with competitors. Looking at data from past shipments from customers can help small businesses figure out the best place to build a new warehouse, supply future shoppers with a more accurate delivery window, identify where to stock products based on customer demand, etc. The possibilities are endless when businesses have access to a large amount of data points.
Online customer expectations for shipping are constantly changing and becoming more challenging to meet. Traditional warehouse models alone do not make sense for online retailers who are trying to keep up with their customers' shipping demands. The ability to offer affordable two-day shipping, same-day shipping and affordable returns requires some innovative thinking on the part of ecommerce businesses.
Online retailers that want to offer faster and more convenient shipping options to their customers need to adapt the right mix of innovative warehouse strategies for their businesses. Researching which locations make sense to build future warehouses, finding more efficient ways to account for inventory and using already owned space to house products offered online are all ways that a small business can keep up with the big names in retail.
By Amine Khechfé | chief strategy officer of Stamps.com and co-founder of Endicia
Supply Chain Digital's August issue is now live. 
Follow @SupplyChainD on Twitter.