Supply Chain Risk Management
High-flying distribution success starts on the manufacturing floor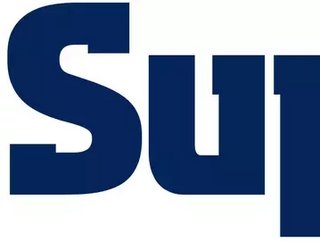 By Niraj Singh, Director, Cognizant Business Consulting and John Lowe, Manager, Cognizant Business Consulting The new global marketplace has brought ma...
By Niraj Singh, Director, Cognizant Business Consulting and John Lowe, Manager, Cognizant Business Consulting
The new global marketplace has brought many benefits for consumers, but with it has ushered in new complications for the delivery of products. 
Customers are demanding goods that are manufactured and distributed throughout the globe, without a willingness to make sacrifices to speed, accuracy, efficiency or price. As such, global manufacturers must cover many more geographies with a bigger supply chain than ever.
With rising transportation and energy costs, cost-saving strategies are needed to combat new challenges and help increase competitive advantage. As we look at innovative ways to cut costs in the distribution center, we only have to look as far as the manufacturing floor.
Manufacturing has historically represented the largest percentage of cost within the supply chain. This has led to a focus on cost-cutting strategies and efficiency gains to help increase margins and improve operational effectiveness and productivity – ultimately eliminating waste from the production process.
This focus has evolved the industry into the streamlined process it is today. However, these tactics have not infiltrated the rest of the supply chain which still experiences a large amount of inefficiency. By adapting these strategies, supply chain players can achieve huge competitive gains to more effectively manage product flow, reduce costs and improve flexibility within their distribution centers.
Optimising distribution center operations
For large distribution centers, the planning process offers some of the best opportunities to leverage best practices from the manufacturing industry.
Forecasting resources can allow managers to more effectively utilise capacity. The right-sizing of equipment, in this case your labour force, through capacity planning algorithms offer the ability to determine labour needs based on the demand profile; driving world-class order fill rates while minimising costs.
Distribution center managers should also look to integrate the sales and finance departments into the planning process to proactively identify and react to demand fluctuations proactively, reducing costs and improving order cycle times. This will give distribution managers a birds-eye view into the entire enterprise, eliminating the under-utilisation of resources or excessive overtime, which can negatively impact cost and order cycle time.
Additionally, leveraging 'just-in-time' management systems can help to remove waste from different operational elements such as raw materials, WIP and finished goods. By matching exactly what is needed at exactly the right time, we can eliminate wastefulness in costly segments such as energy and transportation.
The theory of constraints (TOC) has been used in manufacturing to plan around bottlenecks. Increasingly, distribution center managers are looking to apply this strategy to the bottlenecks of their facilities. 
For example, a bottleneck might be the order-filling operations in which an increasing amount of automation is used to increase productivity. In this situation, distribution center managers can use TOC to identify and put in place processes to manage the workloads at the stations, alleviating the bottleneck.
Adapting principles from the manufacturing floor
Industrial engineering principles such as lean manufacturing and six sigma have been revolutionary to manufacturing processes. Distribution center managers should look to these principles to enhance the productivity of their distribution centers.
The principles from a lean manufacturing approach, give power to associates to identify issues, raise alerts and correct them as soon as possible. An industry trend has been established in building alerting mechanisms directly into the execution systems to alert supervisors of situations that would impact production and shipment to customers.
Mistake proofing, also known as poka-yoke, emphasises designing processes to minimise the chances of a defect which causes huge amounts of rework or lost productivity. In distribution centers, process can be designed to catch issues as soon as they occur – defining thresholds for order quantities to prevent inventory discrepancies or giving visual aids to workers to encourage adherence to SOPs – which eliminate some of these risks.
In a world where customers have a lot of choice, order fulfillment accuracy is a key differentiator and 'poka-yoke' becomes critical.
Additionally, leveraging process automation gives higher productivity and better quality in tasks such as picking. With an increased focus on customer service and demographic forces increasing the cost of labour, most distribution centers can find value in utilising automation as an alternative.
Finally, distribution centers should look to take a cue from a flexible manufacturing approach. Flexible manufacturing systems allows the system to produce a wide array of goods or use different machines to produce the same equipment;  providing greater efficiency, reducing lead times and often improving quality.
Distribution centers that are able to process a wider array of goods enjoy the ability to contain SKU proliferation and reduce operating costs.  The move to "fulfill from anywhere" has led to many looking towards flexibility strategies to reshape operations to support both customer and store fulfillment in an 'omni-channel' environment.
As the global marketplace continues to place strain on all parts of the supply chain, strategies such as these become key factors to streamline operations and, in turn; boost productivity, reduce costs and improve the bottom line.
Distribution centers especially have the ability to leverage manufacturing strategies effectively to reap the cost benefits on the way to gaining a distinct advantage over competitors.