Supply Chain Risk Management
The hallmarks of a global supply chain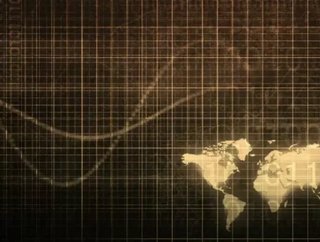 By Scott Swartz, founder and CEO, MetraTechCorp. No area of business has been more impacted by globalisation and the way in which business is transacte...
By Scott Swartz, founder and CEO, MetraTech Corp.
No area of business has been more impacted by globalisation and the way in which business is transacted than the supply chain.
Against a backdrop of extreme market volatility and erratic market contraction and recovery cycles, supply chain executives around the globe have a challenging job in managing end-to-end supply chain planning. 
There has been a massive shift in how companies view and use their supply chains to compete and gain market share. Distribution, manufacturing, invoicing and sourcing of materials have all been significantly impacted by the increased integration of a global customer and supplier base.
The pressure to reduce costs, acquire new customers and improve delivery times is causing companies to drive improvements in response times and maximise supply chain flexibility while also managing multiple supply chains.
According to a 2013 PWC Global Supply Study of 500 supply chain executives around the globe, the most pressing challenges include profitability, cost management, meeting customer requirements and supply chain flexibility. To develop a critical differentiation component, companies must create supply chains that can be tailored and responsive to customers, and multiple supply chain configurations that offer personalised service and pricing for each customer segment.
In addition, as companies expand into new high-growth markets such as Latin America, requirements like complex taxation, e-Invoicing and localisation also put pressure on systems.
2013 PWC Global Supply Chain Study
An optimised supply chain is the key to managing the changes brought about by globalisation and many companies are struggling with existing processes and technologies that are simply not up to the task.
For example, many companies need to have the flexibility to reroute inbound container shipments from ports experiencing capacity issues related to customs clearance and transshipping. What would seem like a simple task of rerouting inbound shipments to alternative ports has a dramatic ripple effect on the overall cost and efficiency of the supply chain network. To improve supply chain costs and performance, companies need quick visibility into the total cost and service implications of alternative ports of entry.
Pricing, features and brand recognition used to be what set a company apart in the market. With the commoditisation of products, companies are looking for improved ways to differentiate themselves in a global marketplace.
When product innovation and brands are no longer sufficient in commanding higher prices in the market, improvements and efficiency in the global supply chain through redesign and technology enhancements are critical and one of the few ways to improve profitability while remaining competitive.
Companies also have an opportunity to provide value-added services to meet the needs and increase revenue for more sophisticated customers. The competitive pressure to develop new products and bring them to market at the pace of business while continuing to manage legacy products has created an unprecedented need for system flexibility across the entire supply chain.
New requirements include:
Reduction in supplier sourcing and procurement costs
The ability to easily access information on suppliers simplifies the decision-making process; this is one reason why there has been an upsurge in online supplier and buyer community management, including outsourcing to companies that can maintain supplier data.
Global view and transparency of supply base
Companies require a single point of access for all supplier information for buyer-supplier communities. There is an opportunity for companies that can identify, qualify, evaluate and monitor suppliers so that buyers for large corporations can access reliable, qualified suppliers around the globe.
Reduction of supply chain risk
Quick assessment of suppliers' capabilities and financial, legal, health and safety, environmental and quality risks is a must across a global supply chain in order to easily pivot based on customer, competitive or local requirements.
Flexibility to support existing and new differentiated offerings
The billing partner and supplier settlement platform has to be flexible in supporting existing and new differentiated offerings, taxation, invoicing and other functions across a global base of customers, and not limit business model and reach to local markets.