Supply Chain Risk Management
Gold for KNAPP at the IntraLogistics Awards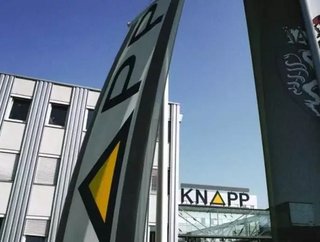 Follow @SamJermy and @SupplyChainD on Twitter.KNAPP UK has scooped yet another award for the solution it supplied to John Lewis. The company won the Gol...
Follow @SamJermy and @SupplyChainD on Twitter.

KNAPP UK has scooped yet another award for the solution it supplied to John Lewis. The company won the Gold Award in the Warehouse Automation category at the inaugural IntraLogistics Awards.
The winners were revealed at an awards ceremony held at the IntraLogisteX show in Coventry on 25 March. The team of judges, comprising senior engineering and facilities managers at leading retailers, manufacturers and third-party logistics providers, were looking for outstanding solutions that demonstrated strong innovation, return on investment, efficiency improvement, contribution to safety, environmental improvement, outstanding design and service excellence.
In awarding the Gold Award for Warehouse Automation to KNAPP, the judging panel praised the scale and complexity of the solution, which enabled the UK's largest department store retailer to adapt its supply chain to meet radical changes in demand. In particular, the judges were impressed by the modular nature of the solution and its future-proof design.
The automated handling system designed, installed and maintained by KNAPP at the retailer's National Distribution Centre at Magna Park in Milton Keynes is multi-award-winning, with both KNAPP and John Lewis having picked up numerous prizes for the solution.
Just the week before, John Lewis won the Operations (Large) Award at the SHD Logistics Awards. In the latter part of last year, the retailer scooped two prizes including 'Retail & E-Tail' and 'Warehouse Initiative' with KNAPP at the European Supply Chain Excellence Awards, as well as two at the Hermes Retail Week Supply Chain Awards and one at the CILT Annual Awards for Excellence.
David James, Regional Director for KNAPP, who was presented with the latest accolade on behalf of KNAPP, said: "We are delighted to have won another award for our flagship solution at John Lewis. The fact that John Lewis has continued to invest in Magna Park 1 since it opened in 2009, ramping up operations at the new Magna Park 2 facility and that it has recently announced plans for a third distribution facility on the same site all indicate that the company's enlightened approach to logistics automation has played a large role in its retail success."

KNAPP AG operates internationally in the field of warehouse automation and warehouse logistics software. The company, headquartered in Austria, has 2,500 employees worldwide. The high export quota of 98 percent reflects the international character of the business: KNAPP has 20 subsidiaries and 13 representative offices around the globe. In the fiscal year 2013/2014, the company achieved a turnover of over €383 million, the highest since its founding.