Supply Chain Risk Management
Geodis Wilson opens new logistics hubs to service global Oil & Gas industry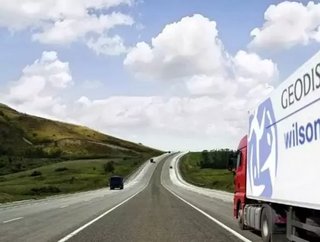 Follow @SamJermy and @SupplyChainD on Twitter.Geodis Wilson, the global freight management and logistics provider, has announced the expansion of its gl...
Follow @SamJermy and @SupplyChainD on Twitter.
Geodis Wilson, the global freight management and logistics provider, has announced the expansion of its global network of operating hubs, underlining its on-going commitment to the logistics demands of the Oil & Gas industry.
In addition to existing hubs in Houston and Vitrolles (near Marseille), the company has just opened a third hub in Singapore. Two more, in Antwerp and Dubai, will be online by the end of the year and a further two are planned for 2015. The development is in line with Geodis Wilson's strategic growth plan in its Industrial Projects division for the burgeoning Oil & Gas sector, where it plans to increase freight volumes by 50 percent within a year after opening the new hubs.
From its headquarters and primary Oil & Gas hub in Houston which was established in 2009, the Company has developed its network of operational centres across the globe. The new hub in Singapore is strategically located to service the Oil & Gas clusters in Southeast Asia.
The North African region is served through its Vitrolles hub in the South of France. The upcoming centre in Antwerp will serve North Sea activities, Eastern Europe and Africa, while Dubai will become Geodis Wilson's Oil & Gas hub for the Middle East and Indian sub-continent.
In 2015, the company plans to expand into China and South Africa with the launch of additional hubs. Companies in the Oil & Gas sector place complex and constantly changing demands on their supply chains.
Philippe Somers, Senior Vice President of Geodis Wilson's Industrial Projects Division, said: "As a primary provider of logistics and transport management services we must be flexible in our development. The strategy of developing a network of hubs allows us to implement enhanced solutions to these dynamic requirements.
Steen Christensen, Global Head, Oil & Gas for Geodis Wilson, said: "Our strategy is to put a knowledge-based workforce in the centre that can work in close collaboration with our customers. Therefore the hubs are staffed by highly experienced personnel with particular knowledge and skills in the Oil & Gas sector"
Describing the customer-driven philosophy behind the dedicated global-hub network, he added: "flexibility in the provision of logistics services is undoubtedly a key characteristic of successful service providers, particularly in Oil & Gas. At Geodis Wilson the ability to customise solutions for each individual logistics challenge is ingrained in our culture; it's what makes us stand apart in a highly competitive market."
Geodis Wilson is a leading, global freight management company. With around 9,000 employees in 61 countries the company had a revenue of €2.67 billion in 2013. It is the freight forwarding arm of Geodis Group which became part of the French rail and freight group SNCF in 2008. SNCF Geodis ranks among the top 7 companies in its field in the world.
For more information about Geodis Wilson go to: www.geodiswilson-projects.com