Supply Chain Risk Management
Gartner: CEOs Want Their CSCOs to Focus on Cost and Digital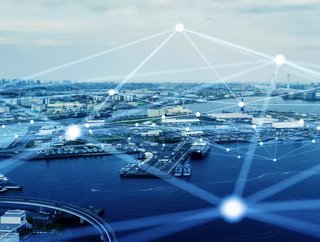 A new survey of CEOs indicates a shift in expectations of CSCOs to focus on cost optimisation and better defined digital transformation projects

Chief Supply Chain Officers (CSCOs) will be expected to double their efforts in cost optimisation and digital transformation if they are to best support the short and long-term growth of their businesses, according to CEOs surveyed by Gartner. 
The research and advisory firm surveyed 199 top executives from supply chain intensive industries between July and December 2020. It found that, perhaps unsurprisingly, the pandemic has shifted the focus dramatically away from undefined innovation projects towards concrete goals to bring resilience and control to their value chain. 
Around a fifth (17%) of business leaders said they want their supply chain chiefs to gain greater control over spend and cost saving, while 16% believe they should dedicate their efforts towards supply chain resiliency - both in response to the impact of the pandemic. 
"CEOs are tasking their CSCOs to focus on navigating through the ongoing disruption and ensure business continuity," said Thomas O'Connor, Senior Director Analyst with the Gartner Supply Chain practice. "This includes dealing with pandemic-related lockdowns in key markets, supply chain shortages – as seen in the semiconductor industry – and challenges with the global flow of goods and increasing distribution costs."
Supply Chain Digital Transformation Must be More Targeted 

With 60% of those surveyed expecting an economic boom by the end of 2022, CEOs are also tasking CSCOs with redefining their transition to digital. The majority of respondents (80%) indicated they would be increasing year-on-year incitement in technology, but will aim to move away from nebulous digital transformation projects, instead focussing on targeted initatives. 
CEOs said they need their supply chain chiefs to identify where and how digital can best support the business within the context of their specific industry or organisation. Areas most commonly cited were ecommerce/ebusiness (16%), customer interactions (9%), data analytics (9%) and customer experience (7%).
CSCOs must Prepare for Pandemic's Impact on Business Change 

More than two thirds of executives surveyed by Gartner said the pandemic had been a pivotal moment in realigning their business, with 79% expecting the outbreak to leave a lasting and transformational impression on the behaviour of society, and their organisation and individuals. 
"Already, a range of companies have committed to social responsibility and sustainability goals – a huge integration challenge for supply chain leaders that manage global networks," O'Connor added. "This means supply chain leaders need to establish metrics and goals for themselves and their partners, and ensure their targets are met across the whole value chain."
This represents an enormous challenge for CSCOs, who will be at the forefront of managing and defining the evolution of their own organisations, as well as those of their supply ecosystem and partners throughout the value chain.