Supply Chain Risk Management
Gartner: 87% of supply chains to invest in resilience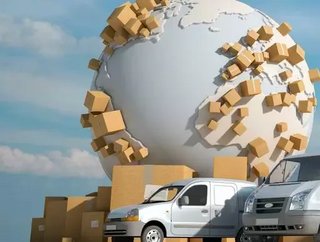 Latest survey from Gartner identifies that 87% of supply chain professionals plan to invest in resilience in the next two years...
In a global study conducted by Gartner, the consultant - surveying over 1,300 supply chain professionals - discovered that 87% of respondents plan to invest in supply chain resilience in the next two years, while 98% are looking to invest in agility.
Of those surveyed, costs remain a priority for chief supply chain officers (CSCOs), who are being challenged to find a new balance between resiliency, cost efficiency and fulfilling increasing customer demands.
"Supply chain executives overwhelmingly recognize the necessity to make their networks more resilient and . At the same time, 60% admit that their supply chains have not been designed for resilience, but cost-efficiency. The challenge will be to create an operating model for supply chains that combines the best of both worlds and also delivers supreme customer service," commented Geraint John, vice president analyst with the Gartner Supply Chain practice.
Defining resilience as "the ability to adapt to structural changes by modifying supply chain strategies, products and technologies," and agility as the ability to sense and respond to unanticipated changes "without sacrificing cost or quality," Gartner's respondents believe the additional costs caused by investments in resilience and agility will be covered by the supply chain budget. "That's why CSCOs must take the lead in identifying where and how much to invest."
"In practice, the concrete investments will likely be a series of activities ranging from incremental projects in small firms to transformative capital investments by global industry leaders. We see that many organisations are investing in diversifying their supply base and redesigning products to mitigate risk. More collaborative relationships with key customers and suppliers is also a priority for almost all respondents," added John.
Other findings made by Gartner
5% of respondents believe their customers favor low pricing over domestic sourcing and production, particularly in retail and fashion.
Cost differences and efficiencies will remain key considerations for supply chains when evaluating and redesigning operational networks
Almost half of respondents believe that lean methodologies, just-in-time systems and low-cost country sourcing will be relevant for future strategies
30% of respondents report plans to shift from a global to more regionalised supply chain model
56% of survey respondents think that automation will enable them to make onshore manufacturing economically viable
For more information on procurement, supply chain and logistics topics - please take a look at the latest edition of .