Supply Chain Risk Management
Future-proof your supply chain to 2025 and beyond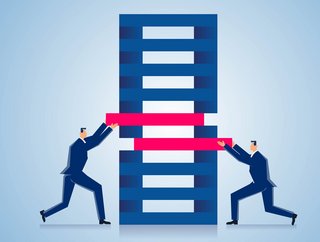 Brent Dawkins, Product Marketing Director at QAD Precision, offers advice to global shippers looking to mitigate risk arising from supply chains disruption
It's no secret that events like COVID-19 and the Russian invasion of Ukraine have continued to impact and alter the supply chain. Other issues such as extreme weather, massive labour shortages point to a need to be be prepared for the unexpected.
It's time for companies to adapt and evolve. Here are a number of ways to future-proof your supply chain for 2025 and beyond.
Future proof your supply chain: embrace digitisation

It wasn't too long ago that the process of aggregating and analyzing data required a team of people. First they would have to compile and analyse pages of spreadsheets before a decision could be made weeks later.
Technology offers a better way but according to Gartner's 2021 Future of Supply Chain survey, only 1% of supply chain leaders have a digital ecosystem, yet 23% of supply chain leaders expect to have one by 2025.
A digital ecosystem is a framework of software and technology that creates a cohesive digital strategy across an organisation.
When it comes to the supply chain, this might translate to global trade and transportation execution (GTTE) software that provides an adaptive solution to manage global trade, compliance and distribution activities. GTTE digitises the supply chain and automates processes, providing access to a global trade network and real-time information to control costs, mitigate risk and rapidly adapt to changing regulations.
For example, perform a time-to-value study to identify areas to automate. This can be easily done by using a timer to track the duration of printing to processing to loading inventory. Even something as simple as the amount of time it takes to print a carrier-compliant shipping label can make all the difference. If it takes under a second to print a label, you can process 1,000 labels in fewer than 17 minutes. That's not a big deal if you are processing only 1,000 parcels a day but if you are shipping 20,000 or more a day those extra seconds add up.
Today's digital supply chain tools can quickly find the fastest route or cheapest carrier in real time, allowing for instant decision making to meet customer expectations. Also, they're all located in a single platform, and generate easy-to-read reports. With greater digital connectivity with supply chain partners and without the need for all the extra steps, both shipping and labor costs are cut, while productivity is improved.
Future proof your supply chain: shift to e-commerce

Digital transformation can lead to new business models that factor-in the growing e-commerce sector, whether B2C consumer or B2B. According to the same Gartner survey, 79% of supply chain leaders think that an internet- or platform-based approach is the most critical new business model to support post-pandemic recovery.
Future-proof your supply chain: build scalable capacity.
Now, more than ever, consumers are buying online and the number is only increasing. A worthwhile supply chain partner will help assess customer needs and identify the right software to support them. Having a model that supports market shifts like the e-commerce boom and COVID-19 will make sense for the bottom line while improving customer experience.

Future-proof your supply chain: Go to the Cloud

Without a finger on the pulse of the customer, companies will inevitably lag behind. They have to adapt to the constantly evolving trends. Gartner reports that 98% of supply chain leaders believe working from home will increase over the next five years. This will require a completely new strategy to find cohesion among departments to keep the supply chain moving.
With so many businesses still reliant on manual processes and legacy technologies, not only is supply slowing down, but collaboration is becoming nearly impossible. A 2021 Oxford Economics procurement survey showed 38% of organisations were still using manual procurement processes as their primary method of communication with supply chain partners.

Future-proof your supply chain: move to the cloud.
Platforms that utilise the cloud are able to access real-time visibility into supply chain conditions. Without being solely reliant on the information provided by one facility or one carrier at a time, quick access to all locations' data across the supply chain's business network and cloud platform allows organisations, and their supply chain partners, to respond and adapt quickly.
Quicker visibility can greatly improve supply chain performance by enabling faster and more cost-efficient delivery of products, enhancing products' traceability and improving coordination between supply chain partners. Your access to this information and subsequent reaction can be the difference between business resilience and ongoing customer satisfaction or delayed orders, unhappy customers and spiralling costs.
Cloud technology brings a company into the future by adopting a collaboration process that is no longer linear, but one that is connected by many branches, ultimately minimising risks that arise.

Future-proof your supply chain: Ensure trade compliance
This simply requires you to be diligent on a global scale. Avoid complications that can cause costly fines or reputational damage by becoming well-versed in trade compliance. Put trade compliance at the forefront to mitigate potential disruptions.
An effective global trade management solution reduces the risk of non-compliance, helps avoids delays at the border and simplifies import/export processes.
For example, knowing the specific requirements of a cross-border transaction or the exact tariff implications helps the company better plan and execute global trade and transportation – at a lower cost and quicker timeframe.

Future-proof your supply chain: Localise stock
You can even take it a step further by taking advantage of Foreign-Trade Zones (FTZs). FTZs, also referred to internationally as 'free-trade zones' (and formerly named 'free ports'), are areas where goods may be landed, handled, manufactured or reconfigured, and re-exported without the intervention of the customs authorities.
The companies that have leveraged these zones drastically reduce or eliminate duty costs, encourage domestic trade and improve supply chain productivity.
Even with an ability to communicate and collaborate instantly on a global scale, the final future-proofing tip is to reassess offshoring strategies and bringing some of the supply closer to the demand. Investing in local sources like FTZs or regional manufacturers will increase the supply chain's resilience and the agility needed to go to local markets or meet global regulations.