Supply Chain Risk Management
Freight Dynamics' 10 Common 3PL Mistakes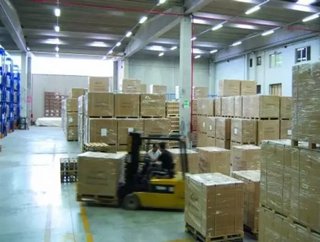 Freight Dynamics, a recognized leader in Freight Shipping, Nationwide Custom Packaging & Crating Services, Fulfillment Services and Warehousing Dis...
Freight Dynamics, a recognized leader in Freight Shipping, Nationwide Custom Packaging & Crating Services, Fulfillment Services and Warehousing Distribution Services, released a tip list of "what not to do" when considering a 3PL fulfillment service. This is critical information for any business wanting to outsource their warehousing and product fulfillment to a third party provider.
1.) Not sharing any future volume estimates
Sharing targeted volume always gets you better negotiated rates. Negotiate up front before you start any business relationship by providing all the estimated facts you know of such as your freight shipping patterns, how much warehouse Storage you will need, which warehousing services you may utilize, and so on.
2.) Create difficult SKU's which can be confused
Create easy to use SKU's (stock keeping units) and descriptions. Example of what not to use: "SF-01-KY-LG-NY-GY". Instead use LrgGrey107. Abbreviations become redundant and can cause picking errors. Keep it simple.
3.) Not asking them for ideas or feedback
Many times, customers not familiar with kitting, assembly and fulfillment don't provide the whole picture up front and get charged more for being unorganized. This is what we specialize in and do day in and day out. We are the experts. Tap that free advice. Also – don't ever be afraid to ask questions! This is your inventory!
4.) Not viewing them as a partner
Your Fulfillment 3PL is a direct extension of your company. Select a company who mirrors your same values and attitudes.
5.) Not sharing requirements up front
Many companies, such as Target, Best Buy, Wal-Mart, and ShopNBC, have very specific casepack and labeling requirements which need to be followed or serious chargebacks can occur. Provide your fulfillment services with this information in full before beginning any projects with large company end users.
6.) Nickel and Diming them on every issue
Don't throw out the baby with the bathwater here. Negotiate on the bigger items such as monthly storage or order fulfillment. Labeling for example requires actual labels, ink, and labor -- it's a service that needs to be covered.
7.) Use cheap packaging
Your carton packaging says a lot about the quality of your brand. Using 2 ply cartons over 1 ply costs about the same, but provides much better protection in the shipping environment. Also take advantage of having your logo SKU and description printed right on your cartons. Many claims arise when customers use insufficient packaging. Always invest in the best possible custom packaging depending upon the fragility of your product. If it is damaged, there is no doubt you will be reimbursed, and the odds of it getting damaged drop considerably.
8.) Use cheap shipping carriers
This may save a buck or two up front, but it always bites you in the long haul. LTL 'Break Bulk' freight shipping carriers handle your shipment many times before its delivered, sometimes resulting in damage to your product. If they don't honor claims and destroy your product, then what have you saved? Insist on reputable carriers that go direct, not carriers with numerous hubs they consolidate with.
9.) Don't renegotiate when your business model changes
Many businesses change over the years as a client needs change in an ever changing world. Don't be reluctant to send your provider an RFP with a few other reputable companies to keep your pricing in check.
10.) Leave out descriptions and reference numbers with new inbound receipts
Remember garbage in equals garbage out. Provide the SKU, description, qty, casepack, number of pallets, and job number for each pallet you send over in an easy to read packing list.
Edited by Kevin Scarpati