Supply Chain Risk Management
Four signs your WMS belongs to the past, by IBS Software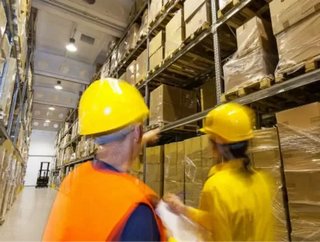 By Bill Tomasi(pictured, right), Global Director of Project Management for software company IBS Ask any former professional athletes the toughest part...
By Bill Tomasi (pictured, right), Global Director of Project Management for software company IBS
Ask any former professional athletes the toughest part of retirement, and they'll tell you it was admitting they could no longer play as they used to. The loss of effectiveness rarely happens all at once (unless there's an injury). Usually, they "lose a step," then another, and one day they finally realize the game has passed them by.
In many ways, the process is the same with technology. An application that used to work well – such as your current WMS (warehouse management system) – suddenly can't keep up as your world shifts from shipping cases and pallets directly to stores to a more omni-channel approach.
Today, retail customers are demanding more services, greater visibility into inventory and shipments, and shorter delivery times. In addition, consumers are placing more orders directly, increasing pick orders, decreasing the number of items per order, and increasing the number of items that need to be managed. They're also expecting greater personalization, causing you to have to re-think everything in order to balance customer satisfaction with economies of scale.
All of these factors are leaving gaps that disrupt the once-orderly flow of inventory and information. This is where a WMS that's designed with the power, functionality, configurability and adaptability to meet not only today's supply chain needs, but also changes still to come can play a key role.
How can you tell whether you have the right WMS in place? Here are four indicators that it's time to retire your old WMS:
1.       Space isn't being optimized. For many enterprises, factors such as direct customer orders have increased the inventory you must manage by an order (or two) of magnitude. Yet since that growth in inventory hasn't been accompanied by a corresponding growth in square footage in the warehouse, space utilization has become even more critical. A WMS should be able to provide visibility into warehouse layout to help drive efficiencies in inventory management, storage and labor productivity. For example, if you can use data from your WMS to determine which items are picked most frequently, individually and as a group, you can store them in the same zone, and at the optimal pick height, saving time and labor in the put-away and picking processes. 
2.       Efficiency is stagnant. A WMS that coordinates visibility and execution across distribution, manufacturing, in-line and off-line value-added services creates a precision warehouse operation. Embedding distribution-specific metrics gives you a reliable means to identify weak areas, and monitor improvement after corrections are made. Take mixing dissimilar tasks such as put-away and picking in the workflow. A modern WMS can direct lift truck operators to put away a pallet that's along the route to their next pick rather than making separate trips.  This capability can greatly reduce travel time, increasing productivity while lowering fuel consumption, and reducing wear and tear on the lift trucks. If your WMS can't do that, it's time to hang up the cleats.
3.       It's lacking real-time, detailed visibility into inventory positions. This can be a huge barrier to growth. Manufacturers are becoming distributors (and vice versa), and this channel expansion is creating an explosion of SKUs. Visibility down to the lowest unit of measure as well as by user-defined attributes is critical for proactive, informed decision-making to avoid excess or shortage situations. Visibility into inventory movement across the entire distribution chain improves inventory productivity, reduces the order-to-cash cycle, and ensures inventory accuracy. A WMS that directs and optimizes all distribution processes streamlines inventory management and boosts labor productivity.
4.       Customers need new services or higher service levels than can be provided.Customer service is typically the biggest impetus for implementing a new WMS. It could stem from a request (or several) that the current system either doesn't support or doesn't do very well. A WMS that improves visibility into demand origin and supports value-added services will drive customer service levels higher through improvements such as more reliable on-time arrival, improved shipment accuracy, maximized pick accuracy and personalization across the entire supply chain.  At the same time, providing customers with easy access to real-time status updates on a web-based customer portal empowers them with information. Better still, a WMS that automatically emails advanced ship notices saves them the burden of having to look up the information on a portal. By helping customers run their businesses better, you become more difficult to dislodge.
If you're finding your WMS has a lost a step in any of these areas, perhaps it's time to bring in new blood.  
Look for a WMS that helps avoid confusing configurations, process workarounds or difficult-to-understand interfaces. Place an emphasis on flexibility and adaptability that helps fill in the gaps and manages the entire supply chain – end-to-end – and you'll regain your championship form.
About the author
Bill Tomasi is Global Director of Product Management at IBS, a world leader in distribution resource management software, providing ERP and WMS business applications for the wholesale, distribution and manufacturer/distributor markets.