Supply Chain Risk Management
Failure to maintain vehicles is false economy - ProHire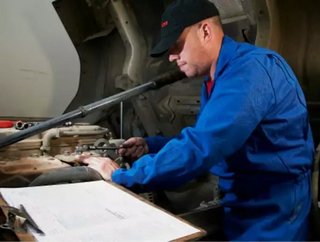 Figures recently released by VOSA (Vehicle and Operators Services Agency in the UK)may show a rise in HGV annual test pass rates, but far too many of t...
Figures recently released by VOSA  (Vehicle and Operators Services Agency in the UK) may show a rise in HGV annual test pass rates, but far too many of the lorries and commercial vans in operation in Britain today are below the general roadworthiness expected by VOSA.
That's the view of Paul Hassall, Operations Director of Stoke-on-Trent-based commercial vehicle contract hire and fleet management specialist, Prohire Plc.
Hassall said: "According to VOSA's latest figures 77.6 percent of HGVs pass their annual test. The figure is up on previous years, which is encouraging, but it highlights that a sizable minority of vehicles still fail."
He added: "The situation with commercial vans is even more alarming. A recent survey by the FTA showed that the first time MOT failure rate for 3.5 tonne vans is nearly 50 per cent."
Hassall contends that HGV and commercial van operators who fail to maintain their vehicles to the required standards are not only putting their 'O' license at risk but are costing their business money.
He said: "Not undertaking regular vehicle maintenance is a false economy. Quite simply, lorries and vans that are not properly looked-after will break down and fail their MOT. And the cost of repairing a fault is invariably more than that of carrying out an ongoing maintenance regime.
"VOSA is also putting more weight behind its 'O' license compliance schemes and any vehicle fleet operators whose vehicles routinely fail their MoT are likely to find their business under close scrutiny."
Prohire's fleet of commercial vans, HGVs and trailers has one of the highest annual test pass rates in the industry. In the 12 months to the end of September 2013, 99.7 percent of the company's on-hire fleet passed its annual test via its network of National Service Providers
"As part of our service to clients our engineers undertake regular routine maintenance programmes which flag up any issues before they become too serious, as well as periodic safety inspections on vans" said Hasall.
"This gives our clients the peace of mind of knowing that their fleets are roadworthy and will not let them – or their customers – down."
About Prohire Plc
Established in 1997, Prohire provides specialist contract hire, accident management and fleet management solutions to commercial vehicle operators throughout the UK and Ireland. The company has expanded through a combination of acquisitions and organic growth.