Supply Chain Risk Management
Factory explosion at Apple Taiwanese supplier Pegatron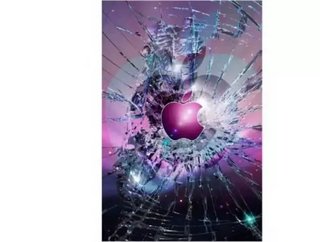 Really, again? Apples beleaguered supply chain partners cant stay out of the headlines for all the wrong reasons. This time, a metal casing factory own...
Really, again?
Apple's beleaguered supply chain partners can't stay out of the headlines for all the wrong reasons. This time, a metal casing factory owned by a Taiwanese subsidiary Pegatron in Shanghai experienced an explosion on Saturday, injuring 61 workers, 23 of which were hospitalized.
Pegatron is one of Apple's main metal casing suppliers, and said in a statement that the explosion took place in a part of the facility still under construction. That would be good news for production, which the company says won't be interrupted, but it's another black eye on Apple's supply chain.
Earlier this year, an explosion at Foxconn's Chegndu factory killed three workers and injured 15 others. The polishing plant is a close supplier of Apple iPad products, and the explosion was possibly caused by a build-up of aluminum dust within the plant.
According to U.S. organization China Labor Watch, the most recent blast was also caused by a build-up of aluminum dust where iPad cases are polished. If that's true, Apple's supply chain could (and really, should) undergo some serious changes.
SEE OTHER TOP APPLE STORIES IN THE SUPPLY CHAIN DIGITAL CONTENT NETWORK
Apple supply chain blasted in China
Supply chain sources confirm iPad 3 production dates
Check out December's issue of Supply Chain Digital!
Foxconn in particular has been a publicity nightmare for Apple, as the Taiwanese tech company made employees sign an agreement saying that they would not commit suicide earlier this year.
Last year, 250 workers at a Foxconn factory in India were taken to a hospital after suffering from pesticide poisoning. Also in 2010, an employee died from the effects of exhaustion, following a reported 34-hour shift for Foxconn.
Supply chain risk management is a huge issue facing companies as we turn the page to 2012, but a renewed sense of manufacturing safety should also be a point of emphasis. A smart public relations move for Apple might be leading this effort. We'll see if it comes to fruition.