Supply Chain Risk Management
Expert advice: addressing the shift to e-fulfilment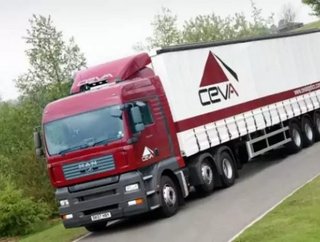 Written by: Inna Kuznetsova, Chief Commercial Officer, CEVA Logistics Here is a scenario: You order your goods, pay and get information on when your pa...
Written by: Inna Kuznetsova, Chief Commercial Officer, CEVA Logistics
Here is a scenario: You order your goods, pay and get information on when your package will be delivered. A day or more later your package arrives, perfectly on time, not only on the right day but also within your chosen time slot. After opening, everything that you ordered is there, properly packed and in perfect condition.  Perhaps you change your mind, or the clothes you've picked don't fit properly, so you want to return something; you find a return label is enclosed.
This is exactly how execution of an online purchase should be. The customer is happy and the supplier is too. After such a smooth purchasing experience there is a good chance that the customer decides to re-order from the same e-shop in the future or recommends it to his or her friends. An ultimately positive end-consumer experience.   
The world's largest companies now rely more than ever on the agility of their supply chain. In today's competitive markets the expectations of returns on marketing campaigns spending ride high, the shift in consumer preferences elevates e-commerce as a preferred channel and the spread of social media makes any flaws in customer service highly visible. Supply chain planning and execution becomes a critical component of a successful business selling over the internet.
The rise of e-commerce
In 2012, B2C global e-commerce sales grew 21.1% to top US$1 trillion for the first time, according to new global estimates by eMarketer. This figure was driven by consumers shifting spending from physical stores to retail and travel websites thanks to lower prices, greater convenience, broader selection and richer product information.
Although mail, express and logistics companies are benefitting from the growth of e-commerce, few have developed the sophisticated integrated services which e-retailers demand. Therefore, a large proportion of logistics functions are still performed by a combination of several vendors and in-house coordination, driving up the risks.
This is where a tailored and focused e-fulfilment solution makes an impact. At CEVA, we don't believe in the one-size-fits-all model and have been working with a range of multinational companies across all sectors from technology to FMCG companies providing tailored e-commerce and e-fulfilment solutions.
Tailoring your fulfilment infrastructure
For example, millions of people all over the world enjoy the art of bodybuilding and a fitness lifestyle to improve their body and health. With over 10 million customers, Bodybuilding.com is the largest internet health supplement wholesaler. We worked with them to rapidly provide the fulfilment infrastructure to meet the needs of their expanding international customer base.
Through our collaboration with Bodybuilding.com we were able to streamline their supply chain management and gained full visibility and control to realize more efficient international order fulfilment for their online retail store.
But as the market constantly changes, the amount of online transactions around the world has been growing exponentially (40% on average per year since 2003) and companies have more complex and specific requirements.
Following this market development, we have newly designed our e-solution and have introduced a new standardised solution that will increase end-consumer satisfaction and create a highly positive online shopping experience.
Forward planning
What we have seen as potentially the biggest progressive shift in creating logistics solutions is forward planning; developing long and short-term strategies and plans that keep your products moving, while keeping the costs down. This means that you're not just reacting to demand, but also carefully planning all of the elements within your supply chain in advance, especially difficult due to the insatiable demand and accessibility of e-commerce.
In China, we were tasked with improving time-to-market for one of the world's top three sports apparel manufacturers. With over 300 stores and regional wholesaler distribution centres, we had to develop a solution that would speed up delivery of over 5,000 cartons and 2,000 orders per day.
By implementing a dedicated road linehaul network with fully controlled road fleet, negotiating block space agreements on major commercial airlines' routes to ensure uplift and devising a professional cross dock operation model within the hub-spoke country-wide transportation system, we were able to increase the desired service level. In this case, time was saved, while also significantly reducing costs.
According to a recent report by Transport Intelligence, Europe's e-commerce market grew by 12% in 2012, while overall retail sales declined over the same period. The 2012 holiday season in the U.S. may have been the worst for retailers since the 2008 financial crisis, with sales growth was far below expectations. But not for online sales, which continue to grow at a faster pace. According to IBM Digital Analytics Benchmark, on Christmas Day, online sales jumped 22.4 % on YoY basis, which is even higher than in 2011 (16.4%) (Source: Reuters).
This demonstrates that e-commerce is here to stay and that 'bricks and mortar' retailers will need to embrace e-commerce and e-fulfilment, and integrate these elements into their supply chain if they are to provide a positive brand and shopping experience for their consumers.
About the Author
Inna Kuznetsova sits on the Executive Board at CEVA Logistics. She is focused on leveraging CEVA's advanced capabilities in solution design and global account management to build long-term partnerships with customers – jointly driving innovation and helping to achieve long-term goals in costs reductions in Supply Chains.