Supply Chain Risk Management
Exclusive: 5 challenges which hamper supply chain flexibility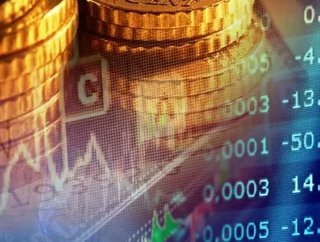 Follow @SamJermy and @SupplyChainD on Twitter.Inflexibility is the bane of an efficient supply chain. Ironically, the problem is often rooted in supply...
Follow @SamJermy and @SupplyChainD on Twitter.
Inflexibility is the bane of an efficient supply chain. Ironically, the problem is often rooted in supply chain software that years ago was billed as delivering the flexibility that companies needed for fast and adaptable inventory and supplier management, distribution, sales, purchasing and manufacturing.
Manufacturers and distributors have indeed gained important flexibility over the past two decades with implementations of ERP and other supply chain applications and the adoption of Six Sigma, Lean manufacturing, Kanban and other approaches. But the ideal of flexibility is a moving target. As time passes, they're facing new challenges that their on premise software systems are ill equipped to handle.
Changing market conditions. Customer expectations for speed and low cost have reached new highs in our always-on, digital and global world. Economic and supplier volatility are a constant threat to supply chain continuity. Meeting such challenges requires real-time transparency that yesteryear's applications can't support.
Systems sprawl. Over the years, organisations have duct-taped together various point solutions to run their supply chains. This systems sprawl now confronts them with poor visibility and limited capacity for internal and external collaboration while requiring manual workarounds just to maintain baseline performance.
Inherently poor customisability. On-premise ERP is notoriously difficult to customise. Tweaking an application to accommodate new needs in order management, purchasing or other areas can take a team of developers; often from a costly third-party consultant, weeks if not months to accomplish.
Version lock. Dreading the time, expense and disruption of upgrading on premise software, many organisations make do with "business as usual," effectively locked in to outdated software. If they do elect to upgrade, they risk losing any customisations that they did build into their systems.
Subpar compliance and security. Without the ability to readily customise software, organisations often resort to documenting data, metadata, processes and audit trails outside the core ERP, in spreadsheets or disparate applications. Without a single authoritative record, compliance, security and auditability can be compromised.
These weaknesses conspire to undermine a company's competitive position. It's difficult to synchronise processes for maximum efficiency, or to pursue innovations. Costs creep up, while customer satisfaction and retention can be jeopardised. Meanwhile, some competitor that has mastered supply chain flexibility is winning new business and gaining an advantage in increasingly fast-paced and volatile markets.
A flexible and visible supply chain has become an imperative in today's business environment, the global consultancy PwC said in its article 'How a Flexible Supply Chain Delivers Value'. Getting there will require companies to prioritise supply chain operations and tightly align them with other business functions.
Adapting software to the business
Limitations in the bespoke nature of on premise ERP is a key culprit behind supply chain inflexibility. Companies are forced to adapt their business processes to the constraints of their software, rather than adapting the software to their business processes. Yet for a growing number of enterprising organisations, cloud ERP is changing the equation.