Supply Chain Risk Management
Efficiently managing a warehouse, by A&B Industrial Services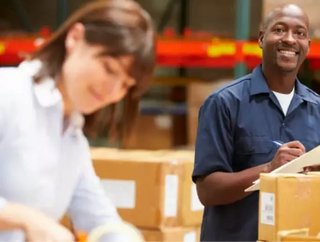 By A & B Industrial Services This handy guide will ensure that you responsibly manage the warehouse. Office Area When people think of a warehouse...
By A & B Industrial Services
This handy guide will ensure that you responsibly manage the warehouse.
Office Area
When people think of a warehouse, they often imagine a large, empty shell of a building, filled with shelves only. What most people don't realise is that a warehouse needs to have an effectively ran office area too.
If you haven't already got an office area in your warehouse, you will need to set one up. You'll need a large, durable work surface to provide an area for you to complete paperwork and house your computer system. Standard desks from high-street retailers simply won't cut it in the rugged world of the warehouse. A&B Industrial Services is a specialist in providing heavy duty workbenches, which would be much more suitable for your warehouse office.
To aid productivity, you will need to keep your work area tidy and organised. Invest in a filing cabinet to clear all of the paperwork off your desk and store it away neatly.
Training
Training is key to the effective running of your warehouse. If your staff don't know what they're supposed to be doing and how they should be doing it, your warehouse will be chaotic - not to mention dangerous.
A recent incident in Manchester is testament to this. As the Manchester Evening News reports, the fire service was called to a warehouse after a chemical drum was punctured by a forklift. While it is unknown whether the staff member had been trained or not, it does illustrates the potential severity of an accident in the warehouse. This underlines the importance of ensuring adequate training in order to avoid events like these.
As a manager, it is your responsibility to ensure that all of your staff are fully trained and cut out for the job. You should be vigilant when it comes to vetting your staff's abilities. If they are lacking in any skills, arrange for a training course to rectify this and assign them alternative tasks until they are fully qualified.
You can find more information on warehouse training courses through the City and Guilds website.
Health and Safety
As the example above illustrates, the warehouse can be a very dangerous place. Another of your duties as manager is to ensure that health and safety guidelines are being met at all times. This can be a very time-consuming task, requiring you to be on the lookout at all times, so you might want to assign another member of staff as health and safety monitor to help you out.
Warehouses can be dark places, so you will need to make sure that your staff are as visible as possible. Your lighting should be adequate and bulbs should be replaced quickly when necessary. Staff members should also wear high-visibility clothing at all times, to further ensure their safety.
Steel toe cap boots are another essential piece of uniform for your staff member, to protect their feet should anything fall from the shelves. You should operate a strict stance when it comes to uniform, as failing to meet these standards could put the health of your workers at risk.
Staff members should have easy access to cleaning products, allowing them to easily and safely mop up any spillages that may occur. An accident book should also be used to monitor any incidents that may happen. This is a necessary requirement for all businesses to safeguard your staff and helpyou to investigate and rectify the causes of these incidents.
You should place a great deal of emphasis on health and safety as this will prevent your staff from disregarding it, if they know how seriously you take the matter. You should be open to ideas and suggestions too, so that staff members will feel comfortable approaching you to discuss any safety issues they may have.
You can find further information about health and safety by visiting the HSE website.