Supply Chain Risk Management
Eco-friendly warehouses have energy savings in store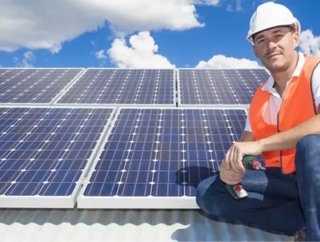 Follow @JosephWilkesWDM In considering the environmental impact of their supply chain, businesses across the globe have begun to look beyond transporta...
In considering the environmental impact of their supply chain, businesses across the globe have begun to look beyond transportation to their warehouses.
In June this year, industry analysis was released that showed £190 million was being overspent in warehousing in the UK alone.
The analysis, provided by the Energy Efficiency Financing Scheme (EEF) – a partnership of the Carbon Trust and Siemens Financial Services – found that companies could be losing out on their energy bills because of inefficient technology, equipment and procedures. 
Potential savings
Darren Riva, Head of Green Financing of the EEF scheme, said: "Our analysis has shown that there is a huge market potential for energy savings from business investment in energy-efficient equipment, amounting to over £3.7 billion per year across the country, and more than £190 million in warehouses alone."
Hot on the heels of this was a report by the World Green Building Council (WGBC), called The Business Case for Green Building.
This report stated: "Research shows that the green design attributes of buildings and indoor environments can improve worker productivity and occupant health and well-being, resulting in bottom-line benefits for businesses."
The report noted that "resistance remains to incorporating it into financial decision making", but added "while more research is needed, investing in better indoor environments can lead to better returns on one of every company's greatest assets - its employees."
Basic energy efficiency
Not every business will have the cash to invest in new buildings with the latest environmentally-friendly and energy-efficient technology, but there are steps that every company can take to ensure their warehouses share in the benefits of the latest 'green' thinking.
Insuring your warehouse is energy-efficient means more than just turning lights off at the end of the night. It means looking in detail at every use of energy and seeing what can be done to either reduce its running time or make it use less power.
LED lights or bulbs are an example of low-energy lighting; others include compact fluorescent lighting (CFL) and energy-saving halogen bulbs.
The EEF claims that "by deploying efficient lamp technologies such as LEDs, CFL and energy-saving halogen lighting, savings of up to 80 percent are possible compared with traditional lamp technology" with regard to "logistics operations", such as warehouses.
The maximisation of off-periods of lights can be achieved through motion detecting systems which turn a light on when someone enters the room and light-detecting sensors that adjust the brightness to suit the light already in a space. These in turn maximise the use of natural daylight, increasing savings further.
Other measures include wind turbines or solar panels, but for companies put off by the cost of installing these there are easier things to do.
To save on water costs rainwater can be collected, to be used in flushing toilets or other functions where filtered water is not required.
Greater attention can be paid to a warehouse's general air-tightness, ensuring what heat is inside is not wasted. Checking the sealing of windows and door drafts is important but a dock door management system is also key. Incorporating into your dock door system the need to reduce the time doors spend open can reduce air waste and improve your overall heating bill.
Reusing
Warehouses have always reused materials, such as wood pallets and plastic boxes, but more can be done.
Some companies have taken to bringing in returnable packaging for their products. By creating an efficient and simple system whereby customers can return packaging after receiving an item, companies can recoup some of the money lost on expensively manufactured packaging by reusing it numerous times as opposed to losing the material with every delivery.
At the other end, some warehouses have begun reusing the packaging that comes with deliveries into the warehouse from suppliers. Cardboard, wood and plastic packaging or packing material can be reused and in turn reduces the amount that needs to be purchased or produced.
The work environment
Another key point, and one that moves away from the clear world of reducing costs and waste and into the scary world of fresh investment – is the work environment.
While this may seem the most undeniable example of an added cost, investing in improving the work place environment can be tied in with the push towards energy efficiency and reducing environmental impact.
The thinking is that long-term financial benefits will be seen through exploring how a 'green' environment can improve staff moral, interaction and productivity. Additionally, investing in programmes to engage staff with the environmentally-friendly push and its benefits to operational efficiency and their own physical and mental wellbeing will improve the chances of such a push succeeding.
Healthy staff, healthy company
Companies can consider what chemicals are used in their warehouses and what health drawbacks they may have, in particular reducing airborne pollutants. Such things as what space employees have to move around in and interact with each other and quality of light and air are also important.
Employers who view their physical environments as tools to create organisational success in the broader sense can unlock significant value, according to the WGBC.
The WGBC says that attributes constituting healthy indoor environment include "high levels of natural daylight, appropriate levels and types of artificial light, use of materials with minimal toxins, appropriate outdoor air ventilation, thermal comfort and open and inviting spaces that increase interaction and physical movement."
Google's George Salah, who is Director of Real Estate and Workplace Services for the internet company, said: "Creating the healthiest possible work environment is paramount to achieving optimal levels of employee productivity, happiness, and performance.
"The building industry stance regarding health and sustainability in work environments must evolve, and in the greater interest of human health, it is critical that organisations with the ability to create meaningful change do so."