Supply Chain Risk Management
DSV Solutions drives up productivity by 20 percent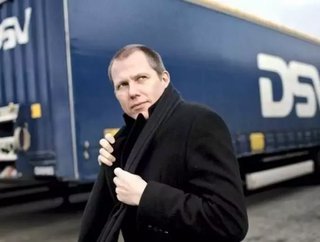 Follow @SamJermy and @SupplyChainD on Twitter.Global transport and logistics company, DSV Solutions has improved productivity by 20 percent after implem...
Follow @SamJermy and @SupplyChainD on Twitter.
Global transport and logistics company, DSV Solutions has improved productivity by 20 percent after implementing business intelligence software from Advanced Business Solutions in October.
OpenDashboards allows Key Performance Indicators (KPIs) to be monitored via a visual dashboard display and shows staff in real time how they are performing against their targets.
Data from the OpenDashboards platform is displayed on a large screen TV in the company's warehouse in Thrapston, Northamptonshire. The information is then tailored for individuals and teams and allows them to monitor their own performance against their targets. KPI statistics includes the number of lines picked as an average over the past hour, how many lines there are left to pick and how many lines have been picked that day.
Josie Whorwell, Logistics Analyst at DSV Solutions, said: "Our service is judged by how quickly and accurately we can fulfil customers' orders and so meeting targets is fundamental to success in our industry. With Advanced's technology we are able to instantly access data that is vital to monitoring the progress of an order, allowing us to react quickly to potential issues and make any necessary operational changes.
"As well as giving managers a holistic view of each job, the visual display in the warehouse also acts as a motivator for staff fulfilling orders. Since implementing the software we have already seen a notable increase in picking performance."
Staff use scanners to read stock barcodes and the solution ensures information is updated in real-time. The data is then automatically fed into the company's warehouse management system, OpenWMS from Advanced. As well as being screened in the warehouse, managers and supervisors can also login to the system from their own computers to extract and report on performance levels.
DSV has been using logistics systems from Advanced since 2006, including OpenWMS, which improves stock accuracy, stock control and stock rotation, and OpenLogistix, which is used as a mini stock control system for smaller businesses.
OpenDashboards integrates with OpenWMS, as well as any database or spreadsheet, to extract data and run reports on productivity and performance. Overall, the logistics software suite enables greater visibility and traceability of stock.
Whorwell added: "Investing in technology like this demonstrates that we are performance-driven and capable of maintaining high quality service levels. The system gives us a competitive edge by reassuring our customers that all necessary controls are in place to meet deadlines in addition to giving us accurate, up-to-date information to track order completion."
DSV Solutions is part of the DSV Group which is a global supplier of transport and logistics solutions with offices in more than 70 countries.