Supply Chain Risk Management
Disruption is the new norm, says WTO supply chain forum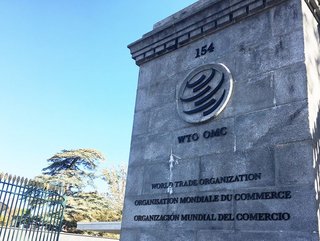 World Trade Organisation's Global Supply Chain Forum advocates strategic investment & diversification as ways for organisations to deal with disruption
The businesses that accept disruption as a permanent part of the commercial landscape - and build supply chains able to withstand this new reality - are best placed to thrive in today's world.
This emerged as a running theme during a series of virtual 'fireside chats' at the recent World Trade Organisation (WTO) Global Supply Chain Forum.
The WTO is an intergovernmental organisation that regulates and facilitates international trade between nations.
WTO members and stakeholders from every part of the supply chain discussed the underlying causes and likely trajectory of ongoing supply chain disruptions, as well as the importance of market diversification and strategic investment in helping to make supply chains resilient.
An example of the kind of strategic investment to which the WTO was referring is multinational businesses who are responding to disruption by shrinking their supply chains. Smaller chains, smaller risks, is the logic.
For example, Samsung US is mitigating against semiconductor shortages by re-shoring its chip manufacture, with Apple set to follow suit, by making its own ARM-based microprocessors. Tesla already makes its own chips in one of its US production facilities.
Supply disruption 'the new normal' - WTO
Driving the theme of disruption being the 'new normal', Charles Darr, Executive VP of Maritime Policy and Government Affairs at global shipping company, MSC Group, told the Forum he felt supply chain disruptions would have "somewhat of a permanent effect".
Darr added: "There have been a series of shocks, and we may not be done yet. This has gotten everyone's attention on just how susceptible supply chains may have been to things such as lack of diversification, and also the need for investment."
WTO Director General Ngozi Okonjo-Iweala, meanwhile, said the WTO could help by supporting the quick clearance of goods at borders, and promoting "further liberalisation of trade in transport and logistics services to bolster supply chain infrastructure".
Okonjo-Iweala's mention of transport and logistics references an area of supply that many believe is integral to the success of supply chains.
Key among these is Edward Sweeney, Professor of Logistics and Supply Chain Management at the UK's Heriot-Watt University.
Sweeny explores the impact of globalisation on logistics and supply chain management in his book, Global Logistics: New Directions in Supply Chain Management.
In it, he shows how logistics is now at the heart of long-term strategic plans in almost every business, when not so long ago it was on the periphery.
Supply operates in a shrinking world - WTO
He also echoes the sentiments of the WTO speakers, by saying that uncertainty in a shrinking world "is a characteristic of the international business landscape in which supply chains now operate".
Sweeny adds: "As a result, major companies have become strongly focused on supply chain risk management. This means identifying where risks of any kind exist in the network, assessing the potential impact of these risks, and putting mitigation strategies into place."
He adds that such strategies are wide-ranging and cover all manner of risk - both to demand and supply.
In terms of managing risk, the WTO forum advocated that organisations invest in digital solutions, including robotics and blockchain.
But John Denton - Secretary General of the International Chamber of Commerce - sounded a note of caution, by saying that even with such investment, resilience would never be achieved unless "you ensure access not only to digital skills but also digital platforms".
"That also means we need bold reforms in terms of the digital economy," he added.