Supply Chain Risk Management
Detailing The Future of Materials Handling Technology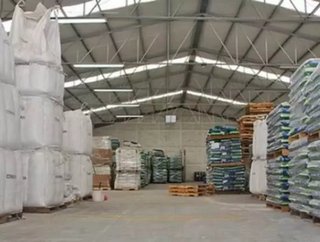 Written byA&B Industrial Services The market for material handling equipment is forever changing, with those working on supply chains constantly le...
Written by A&B Industrial Services
The market for material handling equipment is forever changing, with those working on supply chains constantly learning of new ways to move, store, control and produce goods for the company they are employed at.
Regular changes and advancements in technology in this field are as a result of material handling being essentially separated into four key areas – storage and handling equipment, engineered systems, industrial trucks and bulk material handling.
Have a look at the developments below to get an idea of how the market could be about to go through – if not already done so in a few cases – some dramatic alterations in the months and years to come.
Storage and Handling Equipment
The sub-category of storage and handling equipment relates to such products as pallet racks, shelving and carts, with the latter item the subject of a potentially ground-breaking development.
Shopping trolleys have long adapted a traditional design approach, with carts seen in one supermarket almost identical to the products used by one of its competitors.
However, certain companies are aiming to break away from the status quo, by designing trolleys that alleviate many of the common problems normally associated with the cumbersome trolley design.
One particular issue is size, and many newer carts have been designed with the aim of fitting down smaller aisles than traditional trolleys, as well as being lighter for customers to push. Subsequently, this should cut back the amount of materials used on the item's design and help supermarkets to shrink their carbon footprint.
Engineered Systems
Supply chains which operate using engineered systems are still eagerly awaiting some of the developments first set out by the National Academy of Engineering in a section of its report, The Bridge: Linking Engineering and Society back in winter 2004.
The Future of Engineering Materials: Multifunction for Performance-Tailored Structures chapter of the document – which can be viewed in full here along with the rest of the report – outlined a few eye-catching advances which could soon become the norm on the supply chain.
For example, by making hybrid models or functional and reduced-scale technology, engineers in the aviation sector may have the ability to morph aircraft wings to guarantee adaptive flight profiles.
Meanwhile, those hoping to protect the environment could be able to establish towering solar structures which are inspired to mimic the characteristics of tropical plants in the next few years. Adaptive constructions with the capability to heal themselves without any human interaction is another intriguing prospect.
Leslie A. Momoda, the author of this portion of research, was keen to point out: "These performance-tailored structures will have the ability to change or adapt the performance or style of a structure on demand."
Industrial Trucks
Multinational technology and consulting corporation IBM has attempted to envision the future of industrial trucks, in its report Truck 2020: Transcending Turbulence.
One of the key issues which has been looked at in this research is how the majority of the trucking industry is lagging behind other automotive sectors when it comes to producing energy-efficient motors.
However, they are confident that telematics can help to ease this problem by as early as the end of this decade.
As a result, more advanced technology could soon be applied to industrial trucks with the capability to perform such actions as slowing a vehicle down when it detects that a blind curve is ahead and alerting drivers of any issues which will need to be looked at and maintained.
In effect, the plans could achieve such benefits in the motoring industry as making roads much safer, reducing the amount of fuel burned by trucks and cutting the price that those operating industrial trucks have to pay in litigation costs.
Bulk Material Handling
The storage and ease of shipment of ore, liquids and cereals are all covered using bulk material handling equipment, thus meaning that those in jobs in the farming, mining, shipyard and refinery industries are risking chance to rely on this technology.
In order to make the process much more seamless, a few improvements have been made in bulk materials handling practice recently. A portion of these enhancements have been chronicled in the Recent Advances in Bulk Materials Handling – a UK perspective, a report compiled for the Wolfson Centre for Bulk Solids Handling Technology at the School of Engineering in the University of Greenwich.
Employers looking to enhance their supply chain operations can read more in-depth about some of the developments through this link, with one particularly intriguing topic being a strategy which aims to alter the impact that is witnessed when mixing biomass materials and coals to fire power generation plants.
A more general development is how advanced materials characterisation methods have been introduced to the market, which looks to improve the quality of products which are packaged and transported using bulk material techniques.
The authors of the report underlined: "The particular examples cited [in this research] indicate the community is well served in terms of the intellectual capital to address the continual challenges presented to business, and the knock-on requirement for developing innovative approaches to address associated issues surrounding the operation of bulk solids handling plant."
This article was produced on behalf of A&B Industrial Services, which have been providing supply chains with the latest developments in racking, industrial shelving, workbenchesand locker equipment for more than 30 years.
Picture sourced from: http://farm9.staticflickr.com/8424/7798749396_452999be18.jpg