Supply Chain Risk Management
Crown Mongolia Opens New Warehouse Facility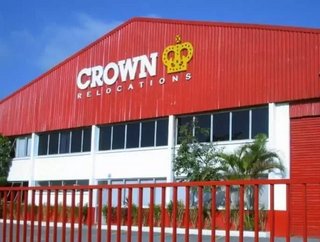 The Crown Worldwide Group has made a strategic investment in the emerging market of Mongolia by pioneering the countrys first state-of-the-art facility...
The Crown Worldwide Group has made a strategic investment in the emerging market of Mongolia by pioneering the country's first state-of-the-art facility in Ulaanbaatar.
Crown Mongolia's new warehouse is built on the 10,000 square meter, or about 2 acres land plot owned by Crown. Three business divisions are represented at this location including logistics, records management and relocations/household goods services. Being the first international standard warehouse in Mongolia, Crown's new facility is a leader of its kind in the country.
James Thompson, Deputy Managing Director for Crown Mainland China and Mongolia said: "We are further strengthening the Crown network in Asia and also showing dedication to support our international clients with businesses in Ulaanbaatar, Mongolia. I am pleased to announce that Crown is the first global corporation to construct our own international standard facility in Mongolia."
The facility will have 24-hour security, CCTV cameras and is fully equipped with fire detection and sprinkler systems. Crown will also implement environmentally friendly features to the facility such as carbon offset, rainfall collection/recycling systems, temperature control and solar panels. There is an additional 6,500 square meter or 86,111 square foot plot of land that is reserved for phase two of the project; securing Crown land for future expansion. With the shortage of such high quality, safe and secure warehousing in Ulaanbaatar, the new Crown facility will take a pioneering position in the Mongolian market. Crown's strategic investment in this emerging country shows the company's commitment to Mongolia, its economy and business development as well as its community.
The grand opening ceremony of the new Crown facility in Mongolia will be held on Monday, June 18, 2012. Crown Chairman and Founder, Jim Thompson and David Muir, CEO of Crown Europe/Middle East/Africa region, will be among the attendees at this event.
About Crown Worldwide Group
Crown Worldwide Group operates from more than 265 locations in almost 60 countries. Established in 1965, the Crown Worldwide Group is a privately held company with global headquarters in Hong Kong.
Visit Crown on the Web at www.crownworldwide.com.