Supply Chain Risk Management
Count the Ways Distribution Centres Add Value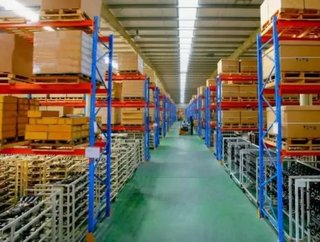 Written by: Thomas L. Tanel, President and CEO, Cattan Services Group Ltd Rapid changes confronted by the global economy in the last years have had a...
Written by: Thomas L. Tanel, President and CEO, Cattan Services Group Ltd
Rapid changes confronted by the global economy in the last years have had a notable impact on the procedures adopted for global distribution; perhaps more rapidly now than at any time since the close of the last century. With those changes comes a shift in the way we handle their challenges and recognise their value to operations. 
Companies are searching for efficient distribution methods that enable broad product assortment, a lower level of inventories, shorter customer order fulfilment and lower transportation costs in order to achieve a more efficient procurement process plus an improved level of customer service.
The introduction of corporate portals, online trading exchanges and internet-driven commerce brings opportunity and challenge. It is not just a matter of "click, pick, pack, and ship." The Distribution Centre (DC) must be more nimble and flexible than in the past as inventory restocking arrives earlier and remains longer.
As a result, DCs are balancing inventory costs against tight domestic transportation capacity, rising freight rates and volatile energy prices. An adverse financial impact has occurred due to huge inventory versus transportation tradeoffs in time and cost that are taking place in many companies as supply chain strategies are being challenged.
The concept of distribution has evolved past the traditional DC toward an emphasis on generating a configurable stock keeping unit (SKU), product customisation and e-commerce, plus the creation of a corresponding need for operations with higher throughput demands and shorter order cycle response times.
A pull don't push ordering and planning philosophy mean DCS have shifted emphasis from an inventory-based logistics to a replenishment-based logistics orientation. From an e-distribution standpoint, the DC must now be adaptable enough to handle a confluence of multiple SKUs in the same carton or package. This trend has resulted in a greater amount of less-than-case picking and "pick, pack, and slap" operations. 
At the same time, from an e-fulfilment order management standpoint, the DC must now be able to handle online orders that involve a wider range of line items or SKUs within a given customer order. As these new e-fulfilment operations face much higher throughput demands than the traditional DC scenarios, there is increased use of sortation systems as well as the need for highly mechanized or automated material handling and storage equipment options.
Distribution operations have become more complex, and as order cycle times have become shorter, what was previously four types of operations have evolved into twelve. Each one has the potential to add new value to your operation. Finding the right balance of storage space and product movement may require thinking through the various types of operational concepts.
1. Service Parts DC—the use of a distribution centres to hold spares or repair parts for the support of capital equipment with a large inventory investment for a wide array of external customer needs.
2. Product Transformation—the use of a warehouse as a central gathering point for product transformation to a shelf-ready state in a manufacturing/retail environment, or altering inventory to meet customer specifications.
3. Order Assembly—the use of a distribution centre to fulfil unpredictable order patterns, to accommodate a broad SKU mix and ship same-day orders, as well as to use cross docks whenever possible.
4. Product Mixing—the use of a distribution centres to combine items in the entire product line for a single manufacturer from product-oriented manufacturing facilities in different geographic locations.
5. Cross docking—requires a truck to pull up to a warehouse dock and transfer stock directly from the back of one truck into the back of another for deployment to different distribution centres or retail stores.
6. Transloading—a form of cross-docking that involves switching transportation modes, usually with unloading and reconfiguration in between.
7. Merge-in-Transit—the ability to pick up separate loads from two or more different warehouses, transports the loads to a location near their final destination, and then perform a "merge" operation by combining components into one order while the goods are in transit.
8. Pre-positioned stock—thepositioning of stock to meet a perceived or anticipated need in a 'bonded' warehouse for ensuring a timely response to customer order fulfilment needs.
9. Postponement—the use of a warehouse as a final step deferment or postponement until a customer places an order for a quantity.
10. Flow-through—the use of the warehouse, in order to support a manufacturing or distribution operation, as an inventory staging process which relies exclusively on forward picking locations and fills them with only enough inventory for the immediate future.
According to Yellow Freight Corporation, a major US trucking firm, there are four main activities generally included under the broad heading of flow-through.  They are:
Supplier consolidation—consolidates purchase orders from multiple suppliers going to a single distribution centre. 
Pool distribution—a truckload of product from a distribution centre is sorted into individual orders for delivery. 
Import deconsolidation—similar to consolidation, with import deconsolidation the product flow originates at the port and goes to a distribution centre. 
Flow through order fulfilment—product arrives from vendors in bulk at a flow through centre where it is then allocated to orders. 
11. Order Consolidation—the use of the distribution centre to gather product which is to be shipped to a final destination.
12. Hub and Spoke Distribution—the reverse of Order Consolidation.
Adaptation to change
There are two important dimensions of distribution operations: space and movement. Space involves storage requirements and protection for physical handling activities. Movement includes the transfer of material and products within the DC itself and between the DC and the transportation system. We cannot forget that the two dimensions are interrelated; nor can we overlook the trends that make that relationship more and more complex.
In a world of increasing uncertainty, scenarios provide focus on things you can't avoid.  Don't wait for things to happen; plan for contingencies through scenario planning options. 
Look at how distribution assets, resources, and processes can help your business through constant consideration about how you will anticipate and respond to turbulent conditions. DC operators should think about alternative scenarios and how they would respond to them before they occur. Scenario planning tests whether a current strategy makes sense, as well as points out the limitations for doing business in turbulent times.
Sometimes it's easy to forget that opportunities are usually created by difficult, turbulent conditions.  DC operators get paid to manage the exceptions, not just the routine.
According to Philip Kotler, one of the world's experts on the strategic practice of marketing, "you need to be able to withstand stresses, pressures, or changes in procedure or circumstance and to cope well with variations in operating environments with minimal damage or alteration." DC operating management are used to quickly reacting and rebounding in the face of risk and uncertainty- however today sensitivity to the "New Normal" must have a more heightened sense of awareness than ever before.
If such resiliency is to be exercised and exploited, companies must have adequate control and visibility of both its supply and demand chain.  To do that, sound distribution logistics decisions must form the foundation for the development of strategic flexibility and responsiveness at the DC level.
For the next several years, DCs are likely to face the continuing challenge of doing more with less. This challenge can, and should be, embraced as an opportunity to make dramatic improvements.  Based on DCs' costs breakdown, the order picking area is the most opportune place to attack because of travel time and distance. Experience indicates that enormous opportunities for improving the productivity of our distribution logistics lay ahead if we are smart, innovative, and courageous in rethinking the status quo. Labour for all activities below represents 60-70 percent of the costs inside the four walls of the DC.
Order picking strategies must consider at least six different variables:
Unit of measure (pallet, cases, eaches, etc.)
Storage mode to be used (floor stacking, selective rack, pallet flow, carton flow, etc.)
Potential use of automation (pick-to-belt, carousels, ASRS, etc.)
Order release method (discrete order release, waves, etc.)
Picking method (discrete order pick, cluster picking, batch picking, etc.); this is usually directly connected to the order release method
Order picking communication and validation approach/technology (RF, pick by label, voice, RFID, etc.)
Ask yourself, "How prepared am I to keep my distribution centre facilities more nimble and flexible than they've been in the past?"
The answer lies in recognizing the true value of your distribution centre operations—and incorporating into your planning those elements that will keep you flexible and responsive to an inevitably changing environment.  Assessing and adapting your DC early and often can be one of your best assurances that you'll survive with the fittest.
About the Author
Thomas Tanel is a founder and CEO of CATTAN Services Group, Inc.  Tom has an international reputation as a Subject Matter Expert and Seminar Leader in Logistics and Supply Chain Management.