Supply Chain Risk Management
Company Profile: Henkel - a firm that straddles history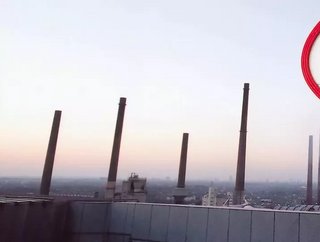 German multinational consumer goods company Henkel is riding out the pandemic by falling back on the values instilled by its founder 146 years ago
Henkel is a business that spans centuries, and its values of its founder, Fritz Henkel, are still evident today.
The German chemical and consumer goods company is headquartered in Düsseldorf and employs around 53,000 people. But it began life in 1874, as the brainchild of a merchant who had a science obsession.
Fritz Henkel began his working life as an apprenticeship at a paint and varnish factory, where he developed his fascination for chemistry. 
At the age of 26, he founded a chemicals and paints wholesaler, Henkel und Strebel, and then went on to found a detergent factory, Henkel & Cie. It was there that he developed a silica-based detergent, upon whose success today's Henkel is built.
Henkel's three divisions are thriving
Henkel has three divisions. Henkel Beauty Care develops, produces and sells hair, body, skin and oral products that are available in 150 countries. Schwarzkopf is one of its noted lines. Its Adhesives division, meanwhile, is a world leader in adhesives, sealants and coatings. Loctite is one of its household-name brands
And then there is its Laundry & Home Care unit - the cornerstone of the company's success story. Today it produces detergents for laundry and dishwashers, surface cleaners, and products for toilet care, as well as for insect control.
Today is a very different world from the one Fritz Henkel would have known. What he'd have made of the pandemic is anyone's guess, but the smart money says he'd have rolled with the punches that Covid continues to dish out. 
After all, Henkel found a way to survive an era-defining depression that was bookended by a brace of world wars. 
Resilience still serving Henkel well
That same resilience continues to serve Henkel well.
"Being able to adjust our capabilities and processes is ingrained in the organisation," says Dirk Holbach, Henkel Chief Supply Chain Officer for Laundry & Home Care, in conversation  with McKinsey. "It was a muscle that helped us a lot during the pandemic."
This resilience saw the company react decisively within days of being hit by the first Covid shockwaves. 
"We introduced a new element in our sales and operations planning process whereby there was daily by-country management of capacity and demand," Holback explained, adding: "Innovative thinking and entrepreneurial spirit are part of our DNA."
People have always mattered to Henkel
Fritz Henkel also greatly valued his people - another value that continues to serve the business well, says Holbach.
"A key part of our pandemic effort was to empower our teams. We have invested heavily in talent and the tools to support people in their roles. Without the right investment in people development you can have the greatest system, the greatest footprint, or even the greatest technology but at the end of the day, it will not yield the expected benefits over time."
Quite what the next 150 years holds for Henkel no one can say, but whatever challenges lie ahead, the company is sure to stick with the values that have served it so well, for so long.