Supply Chain Risk Management
The Cold Chain of the Future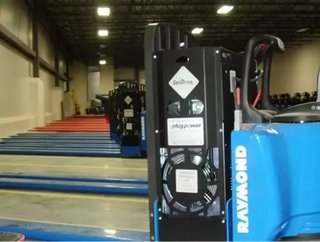 Written by Tori Miller Liu The temperature-controlled logistics industry or cold chain business has a rich history, dating back to ancient Egypt. Howev...
Written by Tori Miller Liu
The temperature-controlled logistics industry or cold chain business has a rich history, dating back to ancient Egypt. However, the cold chain industry is by no means stagnant.
Logistics providers are constantly searching for new technologies that will not only improve operations, but help give their business a competitive edge. With customers also demanding greater efficiencies at increasingly lower costs, there is now an even greater push in the cold chain market to find and adopt new technology. In today's market, providers can't afford not to be forward-thinking.
THE FOOD COLD CHAIN
What technologies will drive the cold chain industry of the future? Here are three technology trends that every cold chain company should know about.
1.      Fuel Cells

Fuel cells utilize the chemical energy of fuel to generate electricity without combustion. The process is inherently efficient and environmentally clean. In a warehousing context, fuel cell-powered forklifts increase productivity – running up to three times longer per fill-up than battery-powered units. There is also a Federal Investment Tax Credit for fuel cell use, giving business property owner a credit of 30 percent of the cost up to $3,000 per kW.
Major food processors and retailers are leading the way, using fuel cells to reduce utility costs and increase productivity. According to the recent "The Business Case for Fuel Cells 2011" by Fuel Cells 2000, Wal-Mart is currently using 6.8 Megawatts (MW) at 17 stores in California and has 70+ fuel cell-powered forklifts in use in the company's warehouses. Sysco has over 500 fuel cell-powered forklifts at several locations with hundreds more on order and Whole Foods'  fuel cells  generate 1.2 MW at four stores and has 60+ fuel cell-powered forklifts.
2.      Automation
Automated Storage and Retrieval Systems (ASRS) may not be a new technology, but adoption of ASRS has been slow. Those using automation, whether fully or partially, have seen the benefits. Jeff Hedges, the Director of Business Developmentat ASRS provider Dematic Corp. estimates that an automated facility with 8,000-10,000 or more pallet positions can generate 50-75 percent savings in labor costs and 60-80 percent savings in energy expenditures, working in a footprint that is at least 40-50 percent smaller. Hedges also noted that this doesn't take into account measurable savings in real estate taxes, reduced environmental impact, less product damage, and better customer service, all of which are characteristic of automated facilities.
Not all facilities are good candidates for automation. In the "PRW North American Automation Readiness Study" published by c) and Dematic Corp, 15-30 percent of distribution facilities surveyed (about 62-125 facilities) are believed to be good candidates for automation, particularly for retrofit projects. According to the study, "there appears to be a sizeable market for automated solutions that can be retrofitted into existing facilities." For many companies, though, implementing automation comes down to whether or not it makes sense with their current business model and clientele.
"Automation for facilities with approximately 10,000-15,000 pallets and low BTUs make the most sense for clients," said Mike Jones, Vice President of Primus Design Services, during a recent presentation at the 2011 International Association for Cold Storage Construction Conference & Expo in Las Vegas. Primus Design Services is a contracting company with extensive experience in constructing buildings to accommodate ASRS. 
3.      Tracking and Reporting
The old adage "knowledge is power" is truer than ever in the logistics industry. Distribution center managers are increasingly relying on technology to provide an accurate, real-time picture of warehouse inventory and even warehouse employees. The available options are akin to alphabet soup with offerings like Yard management systems (YMS); Real-time location systems (RTLS); Warehouse management system (WMS); Transportation management system (TMS); and Radio-frequency identification (RFID). Many of these systems have been in use in the cold chain industry for years, but they are constantly evolving.
Today's WMS is highly sophisticated. Benjamin Milk described some of the features of today's WMS in JANUARY-February 2011 issue of COLD FACTS magazine. "Features typically include appointments; loading, unloading and slotting of product; inventory tracking by SKU, lot number, serial number, and pallet ID; electronic data interchange (EDI); radio frequency; voice activated terminals, radio frequency identification (RFID) encoding, and bar code labeling; kitting; location history; shipping, billing, and claims processing; document production, archiving and scanning; cost management; customer communications; and much, much more – including the kinds of reports that a cold storage manager or a customer could once only dream about," wrote Milk.
At the 2011 IACSC Conference & Expo, keynote speaker Dave Harlan (President & CEO, United States Cold Storage) identified warehouse positioning systems (WPS) as a key characteristic of the warehouse of the future. Like a scaled-down version of a global positioning system (GPS), distribution center managers can use a WPS to keep track of inventory, material handling equipment, and operators in real-time without the aid of barcodes or RFID.
3PL COLD CHAIN PHARMACEUTICAL LOGISTICS
Many companies are also finding ways to share information with customers. "More customers are requesting electronic data interchange (EDI)," said Gary Jones at a recent International Association of Refrigerated Warehouses Board Meeting. EDI is the transfer of electronic documents or business data from one computer system to another computer system without human intervention. For example, organizations might replace bills of lading and even checks with appropriate EDI messages.
The possibilities seem endless when considering the ever-evolving software and hardware available. All these systems have the same end-goal, though: to create great visibility technology to increase efficiency and communication.
To learn more about the latest in cold chain technology, contact one of the many service providers in the Global Cold Chain Directory available online at www.gcca.org/directory.
Tori Miller Liu is the director of marketing and communications at the Global Cold Chain Alliance.