Supply Chain Risk Management
CIPS: supply chain disruption raises manufacturing pressures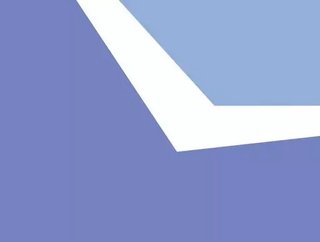 Latest research from CIPS highlights that supply chain disruptions and raw material costs have increased cost pressures for manufacturers...
Recent survey conducted by CIPS between February 11 and February 23, identified that "the upturn of the UK manufacturing sector was constrained by supply chain disruption and rising cost pressures," as a result this kept "output growth only marginal despite a modest improvement in new order intakes."
"The UK manufacturing sector was again hit by supply chain issues, COVID-19 restrictions, stalling exports, input shortages and rising cost pressures in February. Look past the headline PMI and the survey reveals near stagnant production, widespread shipping and port delays and confusion following the end of the Brexit transition period. In fact the biggest contributor to the headline PMI reading was a near-record lengthening of supplier delivery times," commented Rob Dobson, Director at IHS Markit.
Key survey findings
Seasonally adjusted, the IHS Markit/CIPS Purchasing Managers' Index® (PMI®) rose to 55.1 in February, which was up from 54.1 in January
Business optimism rose to a 77-month high in February, 63% of organisations reported expectations that output would be higher in a year's time, this attitude was linked to the continuous recovery from the pandemic
For the fourth month in a row work backlogs continue to increase
For the second month in a row employment rose at its quickest pace since June 2018
"With current constraints likely to continue for the foreseeable future, pressure on prices and output volumes may remain a feature during the coming months. That said, improved domestic demand as lockdown restrictions ease and a further rise in manufacturers' optimism are reasons to hope brighter times are on the horizon, and have already supported a modest rebound in staffing levels since the turn of the year," added Dobson.
Primary drivers of rising costs in manufacturing
Identified in the survey CIPS discovered that the primary drivers of the rising costs in manufacturing were supply chain disruptions and raw material shortages.
Average vendor lead times have lengthened to one of the greatest extents in the survey's 30 year history
More than 64% of organisations have reported higher purchase prices
Almost 59% experienced supplier delivery delays
"Only the pincer movement of rising costs and supply chain disruptions in the manufacturing sector prevented higher growth in February as mounting optimism amongst manufacturers raised hopes of an imminent future recovery. Stronger pipelines of work from home and overseas impacted strained supply chains with delivery times rocketing to some of the highest levels since records began. This disorder was primarily created by shipping delays, transportation shortages and customs border commotion. Though it was difficult to see clearly where covid disruption ended and the Brexit muddle began as businesses on both sides of the Channel struggled with additional administrative burdens," commented Duncan Brock, Group Director at the Chartered Institute of Procurement & Supply (CIPS).
For more information on procurement, supply chain and logistics topics - please take a look at the latest edition of .