Supply Chain Risk Management
Chip maker Renesas shifts production following factory fire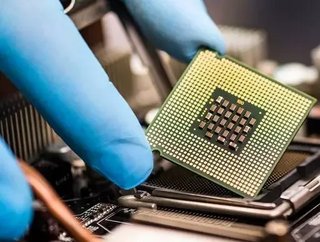 Beleaguered Renesas Electronics to shift portion of semiconductor manufacturing to remote facility, with aim to return to full capacity by July...
Renesas Electronics, the beleaguered Japanese chip manufacturer hit by a fire in mid-March, will reportedly move a portion of its production to a facility several hundred kilometres away. 
Production at the firm's main facility in Naka, located in Ibaraki prefecture, north east of Tokyo, was halted after a blaze tore through the first floor of one of its factories on 19 March. Renesas will now move some of its manufacturing capacity to a factory in the Ehime prefecture, on Shikoku island.
Renesas factory fire worse than initial reports 
Initial reports found 11 manufacturing units were affected by last month's fire, though a more recent audit brings that figure to at least 23. In a press conference, the company said it expects to replace around half the damaged units in April, though there is no definitive timeframe on when the remaining equipment will be replaced. 
A PR representative for Renesas told Supply Chain Digital : "We have scheduled for some equipment within the [remaining] 12 units to be procured within May, and some remain uncertain – it could be as early as April, or May, or June."
"We are in discussions with equipment manufacturers to procure the equipment at an earlier date where possible," the company said earlier, in a statement.
If it is able to procure manufacturing equipment within this timeframe, the company hopes to begin shipping products that were work-in-process 60 days after the fire. Full capacity is expected within 100 days of the blaze. 
"However, this is with the premise that all necessary manufacturing equipment can be procured by the end of April, and if there are delays in the procurement, the time it takes to recover to 100% of the product shipment volume before the fire will be also delayed," the company added in a statement. 
Renesas is one of the world's largest semiconductor manufacturers for the automotive industry, which has been plagued by a chip shortage during the pandemic. This most recent hit to Renesas's production follows an earthquake in February, which caused a three-day shutdown. 
Car supply chain disrupted
Car manufacturers around the world have been impacted by a global shortage of semiconductors, a vital component in modern cars, which has in turn disrupted the industry's entire supply chain. 
Richard Barnett, Chief Marketing Officer at Supplyframe, said the shortage "points to the need for this sector and others that rely on semiconductors to leverage new forms of intelligence to better understand electronics supply chain dynamics and build resiliency into their new product designs and electronic component procurement strategies."  
A group of US car manufacturers, including GM, Ford, and Volkswagen, has called on the government for aid, warning that the shortage could result in around 1.3 million fewer vehicles being built in 2021 - and continuing disruption for at least six months.