Supply Chain Risk Management
China Covid policy 'affecting 200K US suppliers' - Interos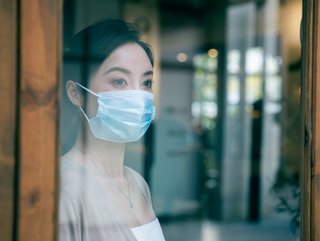 Report from supply chain visibility specialist Interos shows China's zero-tolerance Covid lockdowns is having colossal effect on global flow of goods
A report from leading supply chain insights firm Interos has found that more than 20,000 Shanghai-based Tier-1 suppliers to US firms were shut down in late March. The figure hits 95,000 when Tier-2 suppliers are included, and around 203,500 at the Tier-3 level.
The Chinese government recently escalated its response to a COVID-19 outbreak in Shanghai, sending in 10,000 health workers and 2,000 military personnel to conduct mass testing of every city resident.
Shanghai is home to 26 million people, and at the latest count there were a reported 9,000 new cases across the city.
The testing is the country's latest step in its zero-tolerance approach to COVID-19, which is continuing to have a major impact on supply chains, the global economy, and companies such as Tesla and Volkswagen, who have major factories in the region. These and many other factories were forced to temporarily shut down during the initial phase of the most recent lock-down.
And although Chinese officials claim the port of Shanghai remains open, port workers, factory workers and truck drivers are not permitted to travel to work, which is hampering the delivery of containers.
China's Covid zero-tolerance hitting global supply chains
Elsewhere in China, the Chinese government has also locked down the key business city of Shenzhen, and ten other areas due to outbreaks.
In the northeast of the country, Changchun and other cities in Jilin Province have shut, and smaller cities such as Suifenhe and Manzhouli - on China's border with Russia - have temporarily closed as well.
Many of these areas within China are critical international hubs for manufacturing and technology. The extreme and now-frequent shutdowns have further taxed already-stressed global supply chains.
The Interos report makes sober reading for anyone concerned about short- to mid-term prospects for an easing to global supply chain disruptions.
See the graphic below for full details.
Interos is an AI-based operational resilience solution built from a highly connected, multi-dimensional network of B2B relationships.