Supply Chain Risk Management
Capgemini: CP&R supply chains must adapt or risk failure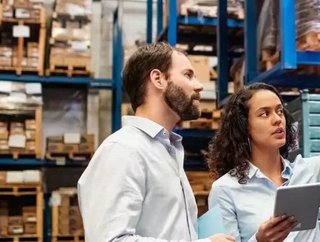 New Capgemini research reveals the extent to which consumer products and retail supply chains will need to evolve over the next three years...
Supply chains in the consumer product and retail (CP&R) sector are heading for Copernican change, according to new research which discovered less than a third of organisations believe their supply chain is agile enough to remain competitive. 
The new report from Capgemini Research Institute paints a grave image of inflexibility and supply chains stretched to breaking point following the upset of the past 12 months and the lingering, pernicious impact of the COVID-19 outbreak.
Two thirds of CP&R organisations said their strategy will change significantly in the next three years in response to the pandemic, with resiliency rising to the top of the agenda. Nearly all (85% of CP and 88% of retail organisations) said they had felt the pinch of the virus, with more than two thirds estimating that it took a quarter of a year to bounce back from the outbreak's initial disruptions. 
Three-step overhaul
The result is an extensive turn around plan that, for many, will focus on three key points: 
Capgemini found that two thirds of organisations will segment their supply chain to better respond to fluctuating demand. More than half (54%) will invest in and implement the latest digital technology, including artificial intelligence (AI) and machine learning (ML) to reach their goals. 
Traceability becomes critical
COVID-19 snapped supply chains that were too rigid to react. Injecting greater traceability from end-to-end in the value chain will allow organisations to make better informed and swifter decisions in response to increases and decreases in demand - 75% of consumer products companies questioned said this had been a major pain point for them in 2020. To improve visibility, around 60% of organisations plan to step up their investments in digitisation of the supply chain, the most popular areas being automation (47%), robotics (42%) and artificial intelligence (42%). 
The pre-pandemic trend of overseas and widespread supply chains will be reeled in over the coming years. The vast majority (72% of consumer product organizations and 58% of retailers) intend to look closer to home for suppliers and are actively investing in localising their manufacturing base or near shoring production. 
In total, 65% of CP&R organisations are investing in regional and local programmes. The UK (83%) and India (79%) will see the biggest shift in this area, while organisations based in China are far less likely to be locally driven (42%). 
"Agility and resilience to adapt"
Lindsey Mazza, Lead Consultant for the Global Consumer Products and Retail Group at Capgemini, says that investment now will pay dividends in the future, especially should supply chains face a disruptive and sudden event on the same scale as the coronavirus outbreak. 
"Consumer products and retail organisations recognise that further disruption could be just around the corner, and they need to have the agility and resilience to adapt within their supply chain," Mazza says. "The pandemic was a learning. Organisations realise that new technologies can enable much-needed agility – from improving demand predictions, to boosting fulfilment to quicker last mile deliveries. By investing now, organisations put themselves in good stead to support consumers in their time of need – whenever that may be."