Supply Chain Risk Management
Bureau Veritas completes first pilot project with Shell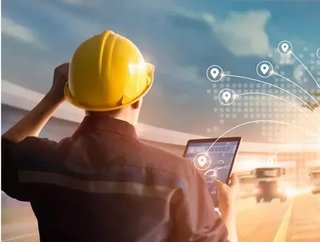 Bureau Veritas has completed their Supply-R pilot project as part of a collaboration with Shell to assess its supply chain resilience...
Bureau Veritas has announced it has completed its first pilot project in partnership with Shell.
The France-based certification company launched the Supply-R project in 2020 as a digital platform and supply chain risk management solution with the aim of designing it to support business continuity and assess supply chain resilience. 
Bruno Ferreyra, Executive Vice President of Bureau Veritas, talked about the importance of understanding risks in the supply chain industry.
He said: "Today, companies want to consider the full picture of predictable risks related to their supply chains, taking into account the fact that external factors can create disruption.
"They need to build and implement new processes that can fix past problems and position their organisations to operate smoothly in the future. With Supply-R, we are offering a customisable modular structure that addresses critical elements for a resilient supply chain, such as business continuity, technical capabilities, HSE, data integrity & information security and logistic & inventory practices," he said.
Expressing his enthusiasm for completing the project, he added: "We are very happy to have completed our very first pilot project with Shell with a constructive and collaborative approach that has confirmed the potential of our solution."
According to the company independent on-site verification was conducted at various factories and across several product lines supplied to Shell, resulting in the pilot producing a tailored risk index and an online dashboard to visualise the risk profiles of each supplier. 
General Manager of Systems Engineering and Global Head of Engineering Management & Quality at Shell, James Haug , talked of how Shell can enhance risk management for Bureau Veritas. 
He said: "Our existing assets today and our projects that build tomorrow, all require a supply chain that can deliver, safely and competitively. At Shell, by leveraging digitalization of processes across our worldwide operations and using a holistic methodology, we can optimise risk management processes and manage our supply chain at a global level."
Haug also said that Shell's collaboration with Bureau Veritas had "helped test their model in real conditions by auditing and scoring key suppliers." This enabled Shell to "quickly obtain a customised risk assessment sample based on Bureau Veritas' 2/2 methodology," he claimed. 
He added that the project "can enable deep dives into specific areas and findings", with the tool being a good solution to our challenge of managing an increasing number of suppliers."
Supply-R, digital platforms and risk management solutions
According to Bureau Veritas, Supply-R is a digital platform and supply chain risk management solution which allows companies to assess if their supply chains are agile and resilient enough to cope with major disruptions. Through mapping out companies' supply chains enabling product control, Bureau Veritas claims that the solution can also help protect business continuity. 
Supply-R also collates a customised risk assessment of the supply chain based on data collected by critical suppliers using on-site verification. The company claims that all information is collected using the digital platform which improves business decisions and minimises the risk of a shortage of data.