Supply Chain Risk Management
Build local capability to strengthen supply chain resiliency
By Chris Ewer, Vice President, Janssen Supply Chain Asia Pacific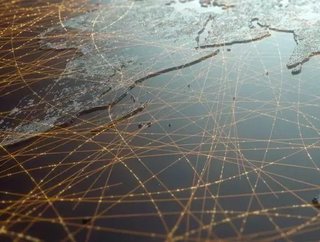 Janssen's Chris Ewer shares insight on bolstering local capability to increase supply chain resiliency and response in APAC, a vast and complex territ...
Over the years supply chains have become increasingly globalised as they work to leverage massive economies of scale. But supply chain managers have to remember that every link in the chain is vital. Building strong local capacity gives supply chains the ability to react and innovate at the local level, because they're better able to engage with partners and customers to develop and implement new solutions. 
The APAC region presents unique challenges due to its size and the diversity of its regulatory environment. Janssen Pharmaceutical Companies of Johnson & Johnson serves more than 10 markets with more than double the number of regulatory systems. The distances and time zones covered are also immense compared to other regions, with three hours difference between Sydney and Singapore, and eight hours flight time. Recognising the unique structure in Asia Pacific, the supply chain at Janssen started an ambitious program to be closer with its customers and patients by growing regional and local capability. This effort, which started before the COVID-19 pandemic, has been a key success throughout 2020 as teams were agile in reacting to market needs while finding creative solutions to global challenges. 
"Supply chains will need to continue to leverage global strengths in driving technology, standards, common processes and practices. But we will also need to act locally"
Chris Ewer, Vice President, Janssen Supply Chain Asia Pacific 
Traceability in Australia
In Australia, our team is building a sustainable supply chain by growing capabilities that will improve responsiveness and the security of shipments. The team started to trial a track and trace program that aims to monitor the flow of a finished product from sourcing site to the patient. The traceability should generate critical information that can be shared quickly with internal and external stakeholders, especially in times of crisis. With the detailed, accurate and up-to-the minute information, stakeholders within the supply chain should be able to trigger an effective end-to-end response to ease the added pressure on supply chains, thus enabling well-informed decisions and optimising stock allocation.
For sensitive shipments, such as medicines that are considered controlled substances, we are preparing an additional layer of security. The team in Australia is initiating a trial in the second half of 2021 to monitor every pallet of controlled product with an Internet of Things (IoT) enabled device that provides real-time updates about the shipment location. Building these capabilities in Australia gets us closer to our local patients and customers, giving us greater insights into their needs. This also helps us provide value, reduce our costs, and maintain reasonable prices to enable sustainable growth. 
Supply chains will need to continue to leverage global strengths in driving technology, standards, common processes and practices. But we will also need to act locally by providing a single point of contact for partners to help drive growth, understanding and translating local customer needs and market priorities, and consistently delivering on our standards and addressing local opportunities.