Supply Chain Risk Management
BSI Supply Chain Risk Report: Global Trends Overview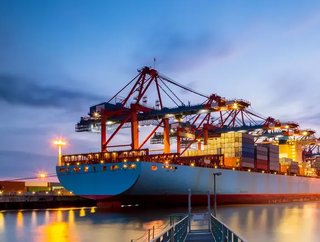 Procurement magazine analyses global trends, from the BSI Supply Chain Risk Insight report that businesses will want to know for future risk management
Major issues and potential future risks have come to light since the beginning of the Covid-19 pandemic. 
For supply chain companies to continue to operate and thrive in uncertain times, they will face residual challenges as a result of the pandemic. 
The recent BSI Supply Chain Risk Insight Report 2021 provides insight into the potential risks based on the current economic situation, regulation changes, geopolitical state, business continuity, and physical security concerns in all regions.
Risks to Global Supply Chain
As the pandemic develops and less economically developed countries anticipate more lockdowns, BSI suggests that we are likely to see some political unrest due to the number of elections that will occur this year in Latin American countries, including Peru, Haiti, Nicaragua, Chile and Honduras. 
The region has also seen significant developments in regulations and withhold release orders (WROs). Based on statistics, the number of WROs issued increased by 150% in 2019, and the second half of 2020 saw around 15 WROs issued by US Customs and Border Protection (CBP). Other regulations include the Securing America's Ports Act and the implementation of cargo screening standards by the International Civil Aviation Organisation (ICAO)
Social issues are expected to provoke changes in the vast global supply chain industry. Countries in Europe, the Middle East and Africa, along with other continents, may come under changes in forced labour regulation to promote socially responsible manufacturing and distribution. This will likely be a change that global enterprises will already be making as part of their sustainable sourcing strategies. 
Particularly in Asia, Covid-19 has had "negative effects on the regions' economies, forcing many countries, such as India, Indonesia, and Saudi Arabia, to adjust labour laws to remain competitive on the global stage," says the BSI report.
Consistent Trends in Supply Chain
Some of the supply chain risks in the report have carried over from previous years. In some instances, they have been considered continuous risks for three to five years. 
Physical security is a significant ongoing risk for the industry across all regions. In particular, the report highlights the ongoing possibility of terrorism, cargo theft and smuggling activity. 
"BSI-recorded cargo thefts of medical devices and supplies, which includes PPE, jumped by over 5,000 per cent in 2020 compared with 2019."
Latin American countries continue to suffer from a high number of hijackings, and trucks consistently targeted in the US and Canada. Based on 2020 statistics, the security of medical equipment and supplies will remain at a high risk due to its increased black market price.
Improved Trends in Supply Chain
BSI has also given insights into some of the improving trends in the supply chain. Overall the report shows some positive outlook for Europe, Middle East and Africa(EMEA). Specifically the regulations around human rights in the regions and environmental concerns. 
The report also expects the EMEA region to benefit from "decreasing barriers for business opportunities between Arab nations and Israel, as diplomatic ties are formalised."

For more information on supply chain risk management, check out Supply Chain Digital.