Supply Chain Risk Management
BSI Supply Chain Risk Report: Crime Trends in Logistics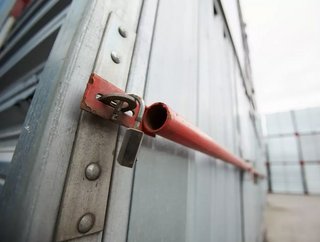 Supply Chain Digital looks at some of the criminal activities covered in the BSI report and discusses advisor insights for supply chain companies
Criminal activity is something to be considered throughout all aspects of the supply chain. The BSI Supply Chain Risk report analyses the trends, primarily as a result of the Covid-19 pandemic. 
Due to the global scarcity of consumer goods and other necessary resources throughout the pandemic, it's no surprise the supply chain industry was a predominant target.
Cargo Theft Risks
The spread of Covid-19 left many people in difficult situations around the world. The initial reaction, involving 'panic buying' of food and other consumables, led to a difficult situation of global supply chains. Companies experienced theft from various stages in the supply chain. 
87% of global cargo thefts from 2019 involved transport trucks, reducing to 71% in 2020. 

In 2019, 10% of these thefts occurred at facilities, which increases to 25% in 2020.

Other means of theft increase from 3% to 4% in this period. 
Paul Raw and David Fairnie, Supply Chain Security at BSI, gave some of their advice in response to risk figures.
Review risk assessments regularly to identify and mitigate risks quickly.

Revise operational security at facilities that are either not in operation or operating at reduced capacity. 

Ensure that security equipment is maintained at facilities.

Liaise with local law enforcement where appropriate. 

Review service-level agreements with external security providers for high-risk facilities.

Carry out regular reviews of transport routes. 
Drug Smuggling Trends
As with cargo theft, the spread of Covid-19 has a significant impact on the level of drug smuggling in 2020. Despite the limitations, including mobility bans, challenging operators, port security, and other introduction points, smugglers adapted to the situation.
The most prominent number of illegal drug seizures came from road transport - at 58% in 2020. Other modalities include sea freight at 13%, air freight at 12%, and smuggling in parcels accounted for 10% of total seizures. 
Advisor Tony Pelli, Practice Director, Security and Resilience at BSI, explains how companies will be more resilient in the future.
The use of immersive technologies allows for easier communication with suppliers.

In-depth document review, paired with technology, will give the ability to see hard-to-reach areas and gain real-time assessment. 

Technology will allow for troubleshooting in real-time.

Organisations will have the ability to provide remote supplier training, assistance and investigation.

Understand the supplier's willingness to audit supply chain processes.
Food Fraud and Safety
Stockpiling of food was one of the major effects of Covid-19. As companies were put under pressure to find alternative products, they became more exposed to food fraud risks. The theft of commodities like food, beverages, alcohol and tobacco commodities increased, likely due to their higher value throughout the initial stages of lockdowns. Alcohol, meat and seafood products have the highest incident rates in 2020, according to the report. In Turkey, Brazil and Mexico, there were many incidents reported involving counterfeit alcohol goods. This insight highlights the importance of proper inspection procedures and tighter controls on production facilities. 
The report also gives insight into food safety and quality control procedures in the past year. It explains the lack of emphasis on food safety compliance during the pandemic. The lack of sufficient resources to carry out safety checks was a result of government budget cuts and reductions in staff. In Indonesia, for example, inspectors found 982 food distribution facilities that failed to comply with food safety regulations. 
The overall success of the global supply chain industry will depend on how well companies can manage these risks. As restrictions ease, businesses will be able to use these insights, provided by BSI, to improve and maintain their risk management strategies.