Supply Chain Risk Management
Bring your warehouse into the future with new security innovations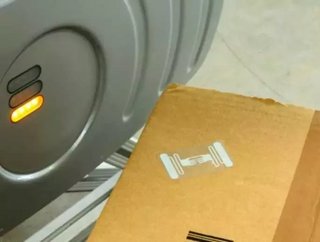 Written byTracy Burtwell, Sales Director for National Accounts, ADT Fire & Security In the past, warehouses may have been seen as a quite separate...
Written by Tracy Burtwell, Sales Director for National Accounts, ADT Fire & Security
In the past, warehouses may have been seen as a quite separate entity in the overall supply chain; merely as storage for merchandise until it was transported onto its final destination. But businesses are increasingly discovering the advantages of moving towards integrating the modern day warehouse into the greater supply chain, in order to reap the enhanced inventory management, greater loss prevention and shrinkage protection.
Tracy Burtwell, Sales Director for National Accounts at ADT Fire & Security discusses why the future of the supply chain begins with the warehouse, and how security solutions can be integrated more efficiently throughout the supply chain in order to keep businesses competitive and increase operational efficiency.
Real Time Inventory Visibility
Radio-Frequency Identification (RFID) is one such technology solution that has been increasingly incorporated throughout the supply chain for both security and inventory tracking. An RFID tag consists of a tiny microchip and small aerial which contains information on the particular item and is typically fixed to a product or its packaging.
RFID can then be used to identify and track items within the warehouse and beyond, providing real time inventory updates. By having greater awareness of inventory, businesses can then reduce products going out of stock, thereby increasing overall conversion and, in the end, overall customer satisfaction.
RFID tags communicate with readers, which can be fixed or handheld. Through placing fixed readers in different locations within a warehouse, it is then possible to track the movement of goods, even when numerous products are located on a single pallet.
By 'source tagging' during manufacture, complete accuracy on shipment orders can be achieved; ensuring the exact number of items received aligns with those ordered. It also means that merchandise arrives in stores with security labels already in place, which can be deactivated at point of sale, saving the retailer both time and employee resources.
A Clearer View of Warehouse Activity
Through combining RFID technology with CCTV solutions, it is possible to provide proof to customers and logistics companies that goods were received or shipped, providing assurances for both parties and complete transparency throughout the supply chain.
We all know that warehouses can be a sprawling maze of aisles, pallets and storage racks, meaning a comprehensive CCTV surveillance solution is necessary in order to achieve complete surveillance. By mounting High-Definition Megapixel CCTV on existing IP networks, businesses can reduce initial installation costs and have more versatile camera placement, thereby greatly improving coverage of otherwise 'blind spots'. HD CCTV is increasingly being deployed in warehouses as it provides superior discernible detail, greatly improving facial recognition ability.
Increased detail can mean that post-event analysis can be conducted with greater efficiency; enabling investigators to analyse and process data more accurately in the event of any criminal activity or prosecution. Police and security staff are then able to hone in on the relevant footage through electronic timestamps when searching archived data compared far faster than with analogue recordings.
Warehouse Access Control for People and Vehicles
Access control to the site perimeter should be achieved through barriers, bollards and ramps to physically control the flow of vehicles to and from the site. The choice of vehicular access control solution should be based on the amount of traffic expected, with access often needed for HGVs or forklifts in addition to staff and contractors. Access control should not inconvenience or slow down authorised access for vehicles, and RFID can once again be used for contactless access control. Automatic Number Plate Recognition (ANPR) is another alternative that can make this a seamless process.
In order to prohibit access to the warehouse from unauthorised persons, access control such as biometrics (fingerprint or retina scanners), smartcards or passwords can be implemented to control their movement within the warehouse. Employee smartcards can even offer added benefits if integrated with employee time and attendance;providing additional analytics and cost savings to the business.
An Integrated Approach to Warehouse Security
For any business, we know that the operational and commercial success is dependent on being able to mitigate security risks. This is certainly the case in warehouses, where highly valuable stock is an attractive prospect for criminals. But RFID technology and CCTV should be used for much more than just reducing theft and shrinkage, and instead also be utilised for greater operational awareness.
Operators are therefore increasingly turning to an integrated security solution to achieve this. A Physical Security Information Management (PSIM) platform can bring together these otherwise disparate solutions, simplifying the command and control. By seamlessly bringing together Access Control, CCTV, RFID, Intruder detection and Fire systems, security operators can have an at-a-glance snapshot of all operations, enhancing their situational awareness and increasing their ability to react to any security infringements.
The future of the supply chain should begin with the warehouse. By implementing the technology solutions discussed, and tailoring them to the needs and specifications of the warehouse building and site, businesses are able to reap greater efficiencies and improved security throughout the supply chain.