Supply Chain Risk Management
Bradbury Group: three tips for spotting security flaws in your warehouse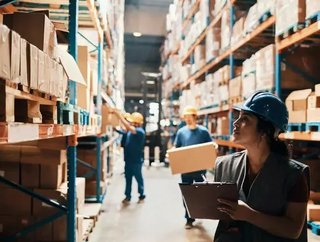 Paul Sweeting is Technical Director of Bradbury Group, an industry leader in the manufacturing and installation of steel security doors and other physic...
Paul Sweeting is Technical Director of Bradbury Group, an industry leader in the manufacturing and installation of steel security doors and other physical security solutions. Here, he offers his advice for spotting flaws in warehouse security systems and how to tackle them.
Warehouses are a vital point in the supply chain, allowing retailers and businesses to store their goods in what should be a safe and secure environment. With e-commerce now accounting for 19% of total business turnover in the UK (Statista), the demand for warehousing space has never been higher. In fact, according to Stowga, there is 2.1 billion square feet of warehouse space in the UK.
However, with greater demand comes greater opportunity for crime, and warehouses are often targeted for theft. So, below are my tips for spotting the security flaws in your warehouse to prevent break-ins.
Test and secure all points of entry
Warehouses have varying degrees of daily activity; some are constantly busy with staff coming and going, while others are relatively quiet and used mainly for storage. However, every warehouse has entrances, exits, windows, vehicular access points, and delivery bays, all of which will need proper security solutions.
Make a note of all these vulnerable areas and make sure they are fitted with the right doors and locks. Look for certified security doors, such as doors with LPS 1175 certification which is awarded by the Loss Prevention Certification Board (LPCB), to ensure they have undergone proper testing and are attack resistant. Regularly test all automated alarms, locking devices, and key controls to make sure they are fully operational, and repair any flaws immediately to keep trespassers from being able to enter the building.
SEE ALSO: 
Have the right monitoring systems in place
If you haven't already installed CCTV cameras around your warehouse, seriously consider doing so. Not only is 24-hour CCTV surveillance great for spotting illegal activity, so you can deal with it quickly and effectively, but having video evidence of the crime can also be very handy for making insurance claims. Being able to review a video of the break-in after the fact can also allow you to see how the perpetrators gained entry, what route through the warehouse they took, and other failings of your security so you can take steps to improve it.
Some CCTV systems even include night-vision, facial recognition, motion sensing, and glass-break detection, so consider what your warehouse security requirements are and take the time to find the right CCTV system for you.
Review your processes
There are so many potential flaws when it comes to warehouse security that it can be difficult to address them all without outside help. For example, many warehouses have high rates of staff turnover, and it's unfortunate that internal theft is common in these sorts of environments. It's important to communicate with employees to encourage them to be vigilant and report incidents of theft to their managers, as well as educate them about the procedures you have in place when it comes to internal theft to deter them. However, you may need to hire a professional security team to do this effectively.
A professional security team can also help you look for opportunities to automate processes, such as using scanners for inventory data entry, clocking in, and gaining access to restricted areas. Using technology rather than relying on manual input for these sorts of systems reduces the risk of theft, as they are less easy to manipulate. So, check whether you have room in your budget for a specialist security team who can help you review your current security systems and spot areas for improvement.
Regularly test your security doors, monitor your CCTV footage, and consider getting third party advice on how to improve your warehouse security to reduce the risk of break-ins and theft.