Supply Chain Risk Management
Biden establishes Supply Chain Disruptions Task Force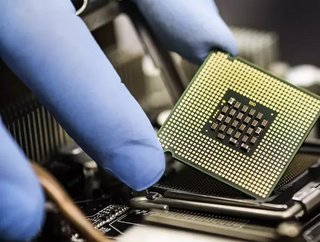 US government lays out plans for supply chain transformation following results of the supply chain review ordered by President Biden in February
The US government is to establish a new body with the express purpose of addressing imbalances and other supply chain concerns highlighted in a review of the sector, ordered by President Joe Biden shortly after his inauguration. 
The Supply Chain Disruptions Task Force will "focus on areas where a mismatch between supply and demand has been evident," the White House said. The division will be headed up by the Secretaries of Commerce, Transportation, and Agriculture, and will focus on housing construction, transportation, agriculture and food, and semiconductors - a drastic shortage of which has hit some of the US economy's biggest industries in consumer technology and vehicle manufacturing. 
"The Task Force will bring the full capacity of the federal government to address near-term supply/demand mismatches. It will convene stakeholders to diagnose problems and surface solutions - large and small, public or private - that could help alleviate bottlenecks and supply constraints," the White House said. 
In late February, President Biden ordered a 100 day review of the supply chain across the key areas of medicine, raw materials and agriculture, the findings of which were released this week. While the COVID-19 health crisis had a deleterious effect on the nation's supply chain, the published assessment of findings says the root cause runs much deeper. The review concludes that "decades of underinvestment", alongside public policy choices that favour quarterly results and short-term solutions, have left the system "fragile". 
In response, the administration aims to address four key issues head on, strengthening its position in health and medicine, sustainable and alternative energy, critical mineral mining and processing, and computer chips. 
Support domestic production of critical medicines
A syndicate of public and private entities will jointly work towards manufacturing and onshoring of essential medical suppliers, beginning with a list of 50-100 "critical drugs" defined by the Food and Drug Administration. 
The consortium will be led by the Department of Health and Human Services, which will commit an initial $60m towards the development of a "novel platform technologies to increase domestic manufacturing capacity for API". 
The aim is to increase domestic production and reduce the reliance upon global supply chains, particularly with regards to medications in short supply.

Secure an end-to-end domestic supply chain for advanced batteries
The Department of Energy will publish a 'National Blueprint for Lithium Batteries', beginning a 10 year plan to "develop a domestic lithium battery supply chain that combats the climate crisis by creating good-paying clean energy jobs across America". 
The effort will leverage billions in funding "to finance key strategic areas of development and fill deficits in the domestic supply chain capacity". 

Invest in sustainable domestic and international production and processing of critical minerals
An interdepartmental group will be established by the Department of Interior to identify sites where critical minerals can be produced and processed within US borders. It will collaborate with businesses, states, tribal nations and stockholders to "expand sustainable, responsible critical minerals production and processing in the United States". 
The group will also identify where regulations may need to be updated to ensure new mining and processing "meets strong standards".

Partner with industry, allies, and partners to address semiconductor shortages
The Department of Commerce will increase its partnership with industry to support further investment in R&D and production of semiconductor chips. The White House says its aim will be to "facilitate information flow between semiconductor producers and suppliers and end-users", improving transparency and data sharing. 
Enhanced relationships with foreign allies, including Japan and South Korea will also be strengthened with the express proposed of increasing chip output, promoting further investment in the sector and "to promote fair semiconductor chip allocations".